Just because the Christmas decor is put away and the festive mood of the holidays is over doesn't mean we have to stop creating a snug and cozy home. It's a good time to embrace winter Hygge! If you aren't familiar with Hygge, it's a Danish word for feeling content and cozy.
Here are seven ways to bring Hygge style comfort to your home, even during the dreariest winter month of the year!
LAYERED LIGHTS
Even if you feel like you're lacking in the cozy department, simply addressing your lighting will make a huge difference. Layers of lighting make every room feel more welcoming. In the daytime, natural light is ideal. But for evenings, it's nice to add a cozy glow. A good rule of thumb is to try to have a least three light sources in every room. Use a mix of table lamps, floor lamps, task lamps, and overhead lighting. Consider using warmer light bulbs for the coziest ambiance.
COMFORTING MOMENTS
Your home will offer a sense of comfort when you incorporate some favorite photos of loved ones, treasured hand-me-downs, antiques or flea-market finds, eye-catching conversation starters, art that inspires you, special mementos, or simply things that make you smile.
AN INVITING AROMA
What aroma feels 'cozy' to you? Set the tone for your home by filling it up with winter scents that inspire you.
TOUCHABLE TEXTURES
The coziest homes contain a variety different textures that delight the eye. Incorporate different touch-worthy materials through pillows, drapery, throw blankets, rugs, lamps, and furniture. The fabric possibilities are endless: velvet, woven, knit, embroidered, grain sack, faux fur, tweed, etc. You can also consider creating contrast with varying materials like metal, wood, glass, rattan, mirrored, painted, and more.
A PLACE TO CURL UP
Make yourself a special cozy place to relax. A reading chair will be extra cozy with some good books nearby in a basket, a lamp, a footstool, a side table to set a cup of tea, and a soft blanket you can curl up in.
A BIT OF WARMTH
Every home can benefit from warmth. No matter what your color scheme, you can add warmth through natural tones like wood, leather, jute, warm metals, etc.
SOMETHING LIVING
A room comes to life when an organic element is incorporated into the decor. Every room can benefit from having at least one plant, bouquet of flowers, or even a sprig of greenery like eucalyptus to remind us that spring is on its way.
Posted on January 12, 2018 at 8:10 pm
Jackie Syvertsen
|
Category:

Bainbridge Island Real Estate, Interior Decorating
|
Tagged

98110 Real Estate, 98110 Real Estate Sales, Bainbridge Island, Bainbridge Island Real Estate, Bainbridge Island Real Estate Sales, Bainbridge Island WA, Christmas Tree Bainbridge Island, Jackie 98110, Jackie Syvertsen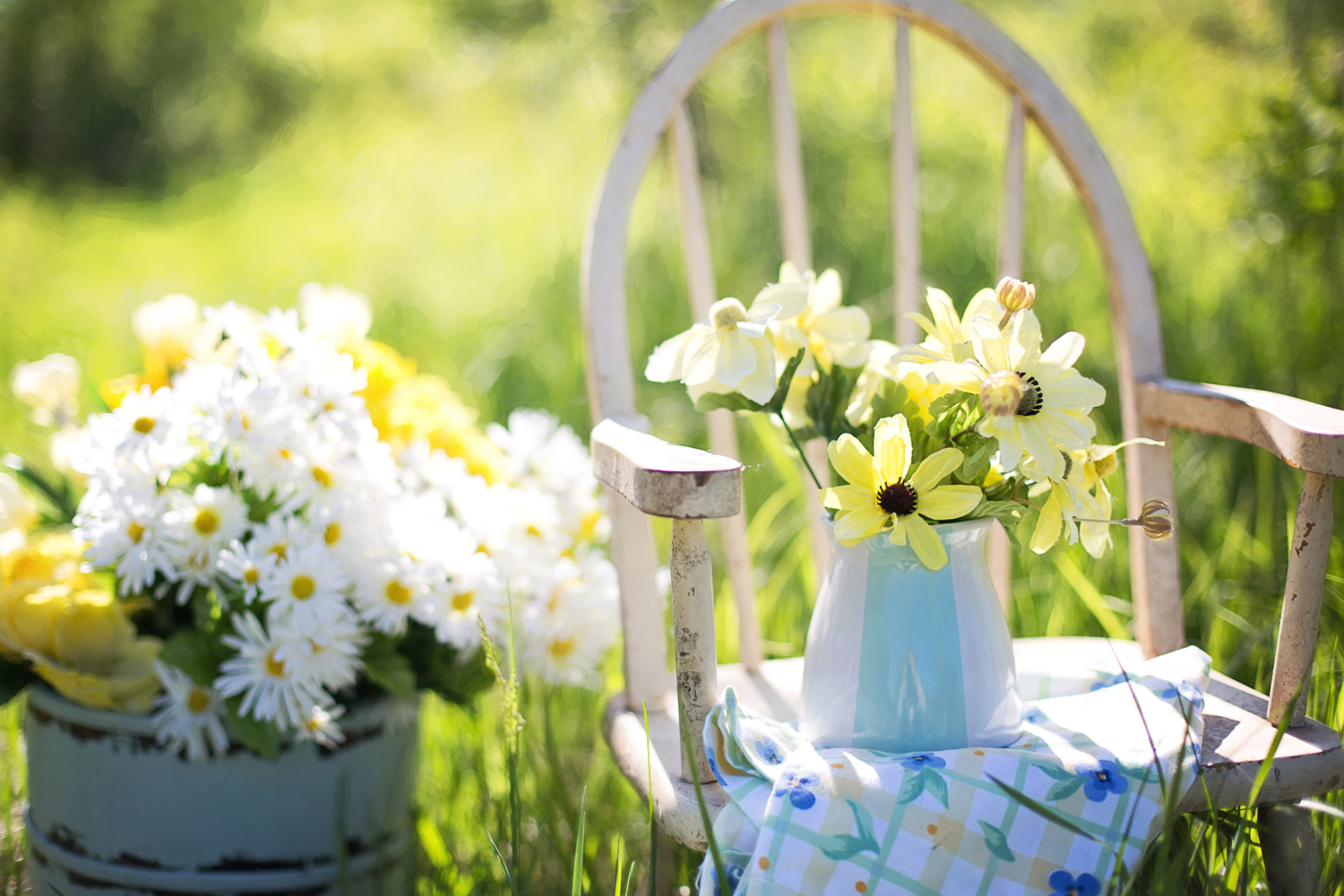 Now that the days are a little longer, the sun a little warmer, and blossoms are starting to pop, you may suddenly have the urge to do some spring cleaning. Spring cleaning is a time-honored tradition; an opportunity to sweep the cobwebs from your home, clear out the dust that accumulated during the winter, and let the sunshine in.
For many people spring cleaning may seem tedious but it doesn't have to be! Crank some tunes, get some room decor inspiration from Pinterest, and get out the garbage bags because it's time to get cleaning.
Make a list of what needs to be cleaned in each room.
Lists can help you stay organized — especially if you have a huge project on your plate. Walk through each room and write down what needs to get done. Writing a list will ensure you have all the cleaning materials you'll need before getting started.
Make your playlist.
Listening to music while cleaning can make things go by faster. Of course, you don't have to make a playlist; you could always just turn the radio on to your favorite station.
Get three bins and label them: trash, recycle and donate.
As you go through each room, make sure to declutter. Recycle old magazines and papers from the previous year. Put items you no longer use or need, like that book you bought 10 years ago but never read, in the donate box. Itemize your donate pile when finished because you may be able to deduct those donations on your taxes.
Work on one room at a time.
It's easy to get overwhelmed when you want to clean your entire home all at once. Refer to your list in step 1 and check each one off as you go. Tracking your progress will keep you working in an organized fashion and keep you going when you start to get tired.
Set an amount of time to work on each room.
It's easy to get distracted, looking at items you've forgotten or old photographs, and before you know it you've spent the entire day cleaning just one single room. Set a timer so you don't fall into this trap and to give yourself small breaks throughout the process.
Get some help.
Don't do all the cleaning yourself! Recruit your kids, significant other or roommates to help out. Anyone who contributes to the mess should also help clean it.
Start from the top and work your way down.
Use the law of gravity and clean from the top of the ceiling to the floor. Knock all the dusty cobwebs from the corner, wash the curtains, clean the windows, dust/vacuum the furniture, and finally vacuum the floor.
Consider using natural cleaners.
Many chemical-based cleaners emit hazardous fumes. Some cleaners when mixed together can even emit toxic fumes that can seriously hurt you. Vinegar is a great substitute to use as a general household cleaning solution, and it is not nearly as expensive as packaged cleaning solutions.
Be patient.
Take your time and let grimy surfaces, like the ones in your bathroom and kitchen, soak in your cleaning solution. Work on something else on your list while your cleaner does the hard work.
Reward yourself at the end.
Having something to look forward to at the end of a long day of cleaning sure makes things go a lot faster. Plus, you worked hard and deserve it. Treat yourself.
Posted on April 11, 2017 at 12:51 am
Jackie Syvertsen
|
Category:

Bainbridge Island Real Estate, Home Improvement, Interior Decorating
|
Tagged

98110 Real Estate, 98110 Real Estate Sales, Bainbridge Island, Bainbridge Island Real Estate, Bainbridge Island WA, Jackie 98110, Jackie Syvertsen, Spring, Spring 2017, Spring cleaning
Each year the Pantone Color Institute declares a color of the year that ultimately influences trends in all facets of design; including architecture, interior design, graphic design, and fashion. This year they chose Greenery which is shade #15-0343 in the Pantone color spectrum.
A symbol for fresh, new beginnings it also has a feeling that reflects the mindfulness of healthier food resolutions, growing vegetarian trends, and an appreciation for the outdoors.
Here are some ways the 2017 Color of the Year can be incorporated into spaces within your home:
Posted on January 4, 2017 at 7:17 pm
Jackie Syvertsen
|
Category:

Bainbridge Island Real Estate, Fun Things to do on Bainbridge Island, Home Improvement, Interior Decorating, Uncategorized
|
Tagged

98110 Real Estate, 98110 Real Estate Sales, Bainbridge Island, Bainbridge Island Real Estate, Bainbridge Island WA, Home Staging, Interior Decorating, Interior Design, Jackie 98110, Jackie Syvertsen, Pantone Color of the Year 2017