Social Links Widget
Click here to edit the Social Media Links settings. This text will not be visible on the front end.


Autumn Temperatures
Checking the Thermometer
Every day, we hear news about the cooling real estate market but it's important to consider all the factors that go into those reports. Yes, our market has chilled slightly from its previously overheated state (although we never reached the same sizzle as the Seattle market) and has settled into what might be described as a strong normal market. The business section also contains reports of ongoing job growth in the Seattle area, especially in the well-paid tech industries. Concurrently, when Seattle's transportation woes and other urban issues are taken into consideration, the demand for Bainbridge homes, especially for families, will likely continue for the foreseeable future.
Crunching the Numbers
On the whole, most indexes show data that support a steady market in the coming months. If we isolate the third quarter and look at sales, the number of homes sold only dropped 4.4% from 2017 (137 in 2017 and 131 in 2018). In that same period, the median price of homes sold went up from $875K to $912K – a 4.2% increase. If we compare the median price of homes sold during the third quarter, they are up 8.8% from the beginning of the year. Additionally, the Cumulative Days on Market dropped in the third quarter of this year compared to 2017 (44 in 2018 vs. 47 in 2017). Active and Pending inventory numbers are where elements of the cool down show. Inventory is down in total inventory and active (total minus pending sales), which is contrary to what people are hearing. Pending sales are weaker at 40 compared to 57 at the same time last year. Of all the numbers we examine, this 29.8% drop is what supports the slowdown assessment. However, when reviewing the data, we can conclude that the market is healthy and strong. Maybe not as feverish as last year, but it's still a great time to be selling or buying on Bainbridge Island.
Condominiums and Land
The condominium market has softened compared to 2017, with 73 units sold compared to last year's 89. There seem to be two parts to the condo market: the affordable (less than $500K) and the higher end, which usually includes a good view. The affordable unit sales are up from last year, with 64 sold versus 45 in 2017. The drop in the higher end appears attributable to a lack of supply rather than a softness in the market. Land is barely lagging behind 2017, with 24 sales year to date compared to 29 in 2017. Buying land with the intention of building is not for the faint of heart these days. Builders are busy while construction prices are still rising. New zoning rules have also added an element of uncertainty and expense.
Taking Everything into Consideration
Multiple offers are less common than last year, and prices have risen but not at the frenzied pace of last year. Our rental market has also calmed down. Our Kitsap County neighbors, Kingston and Poulsbo, are also performing well and benefiting from Seattle's growth. Buyers do not seem to be concerned with rising interest rates (which, after all, are still quite low), which helps to boost confidence. As we enter the fourth quarter, there are many opportunities for both buyers and sellers.

2018 1st Quarter in Review

THE SPRING BOARD
Things We Know Are True
In the real estate business, we know never to count our proverbial chickens. Offers aren't made until directed by a client, offers aren't successful until they are accepted, inspections aren't completed until everyone is satisfied, and we never take a transaction closing for granted. Every step forward is a cause for celebration. We view the market in the same way, especially after 2008. When we say that the first quarter of 2018 had many similar challenges as the first quarters of the past few years, we mean that there was strong demand, some supply, affordable interest rates, and a solid outlook.
Beautiful Imperfections
This is particularly true of inventory, which experienced new lows. At the beginning of April, there were only 40 available (active) single family home listings on the island. This includes all prices, pre-sale homes (which haven't even been finished yet), and your typical cadre of homes that are woefully overpriced or in a condition or location the typical buyers shy away from. (Bainbridge is different from Seattle, where these types of things tend not to deter buyers.) Nevertheless, 66 homes sold in the first quarter, which surpassed our sales from the past two years! Those additional sales also confuse the lower inventory numbers because homes were essentially selling faster (some might call it "velocity" or "higher turn") so there would have been more homes left on the market if we sold homes at last year's rate. (The average cumulative days on market fell from 85 in 2017 to 70 this year – a 17.6% drop!) Combined with a 20% increase in both average and median prices (for the first time, our average price for a quarter is over $1 million), you would have to conclude that our market is very strong. Granted, buyers are paying more with fewer choices, but we are still seeing buyers looking west from Seattle and finding a far saner market with much better values. This surge is not limited to single family. Condominium sales matched last year (technically, up by one) with the median price growing 12%, from $515K to $575K. Land sales, unimpressive last year, burst out of the blocks in 2018 with a 50% increase in lots sold and a 100% increase in median price ($217,500 to $435,000)!
The Supply Chain
We know that demand is strong this year, but what about supply? The construction behind Harbor Square (between Cave and Ferncliff) called Bainbridge Landing will consist of about 107 rentals and 25 residential condominiums.  The DR Horton project on Sunrise and Torvanger (11 homes) is about 50% complete. Quadrant is building 19 homes on Weaver (the model is under construction).  The Reserve at Winslow on Finch Road features 12 homes, Madison Grove off Duane Lane includes 8 homes, and Madison Landing will feature 24 condominiums. The Roost has begun their second phase of live-work structures and The Residences at Pleasant Beach Village is going in for permit on their second tier of 12 homes. These projects are being built within the geographic boundaries of our current comprehensive plan, which has pushed density into specific neighborhoods on the island, leaving a majority of our landmass with its much lower density zoning. Beyond these projects, it becomes a bit muddy with the city's moratorium and impending changes to design rules. It is still unclear what the result of the moratorium and new restrictions will be, but it appears building will be more difficult and expensive; likely having an impact on the affordability of housing on Bainbridge.
Looking Around
How about our neighbors to the west and north? The North Kitsap market (Hansville to Poulsbo) is also active and fast-moving. There, 167 homes sold in the first quarter, with an average of 46 days on market, and at a selling pace 34% faster than ours! Since 2015, the median price (currently $385K) has risen 23%, almost 17% of which was this year over last.  Things are popping across the Agate Pass Bridge!
The Value of Local Knowledge
If the first quarter is an indicator of the rest of the year, it appears we are in for an active year in Bainbridge Island real estate. To keep things moving in the right direction, our local experienced real estate agents bring a lot to the table. In an environment when buyers need to make decisions on sometimes short pressurized timeframes, a good agent will have sellers' listings prepared in a fashion where the potential buyers feel more comfortable stretching their budgets. When representing buyers, it's as much about preparing them to be able to act as it is about advising on locations, limits and putting things in the proper perspective. This guidance to both sides may sound "simple" but often makes many thousands of dollars' worth of difference in transactions (to say nothing of the peace of mind it provides all parties).
Overall, the outlook good – occasionally stressful, but good. We need to celebrate this current strength and not take it for granted. While we do, we'll enjoy the beautiful flowers and the sun's warmth as temperatures and optimism rise together!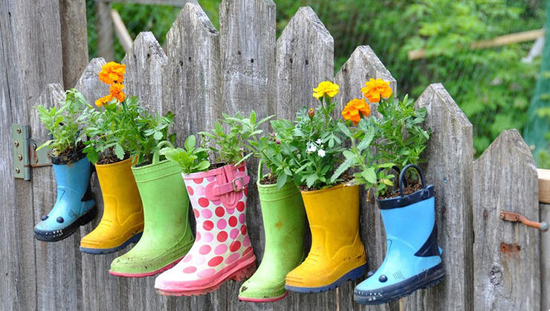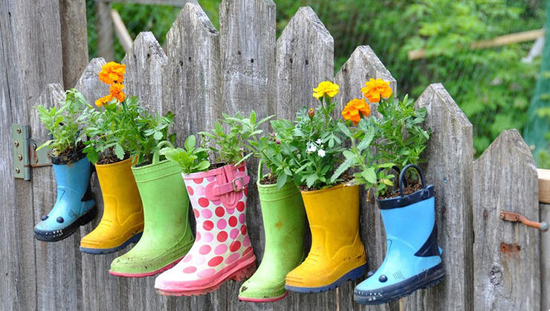 BAINBRIDGE ISLAND Real Estate Values are at an all time HIGH and the current housing Inventory is at an historic LOW.
A Seller's Market : Out of approximately 9600 Island households, there are currently only:
42 HOMES FOR SALE
6 RESIDENTIAL CONDOMINIUMS
20 LAND LISTINGS
Don't get stuck in the annual competition:
Let's get your home ready and on the Market before the usual Spring Rush.
Call Me, I would love to work with you!
Jackie Syvertsen
206-790-3600
www.Jackie98110.com