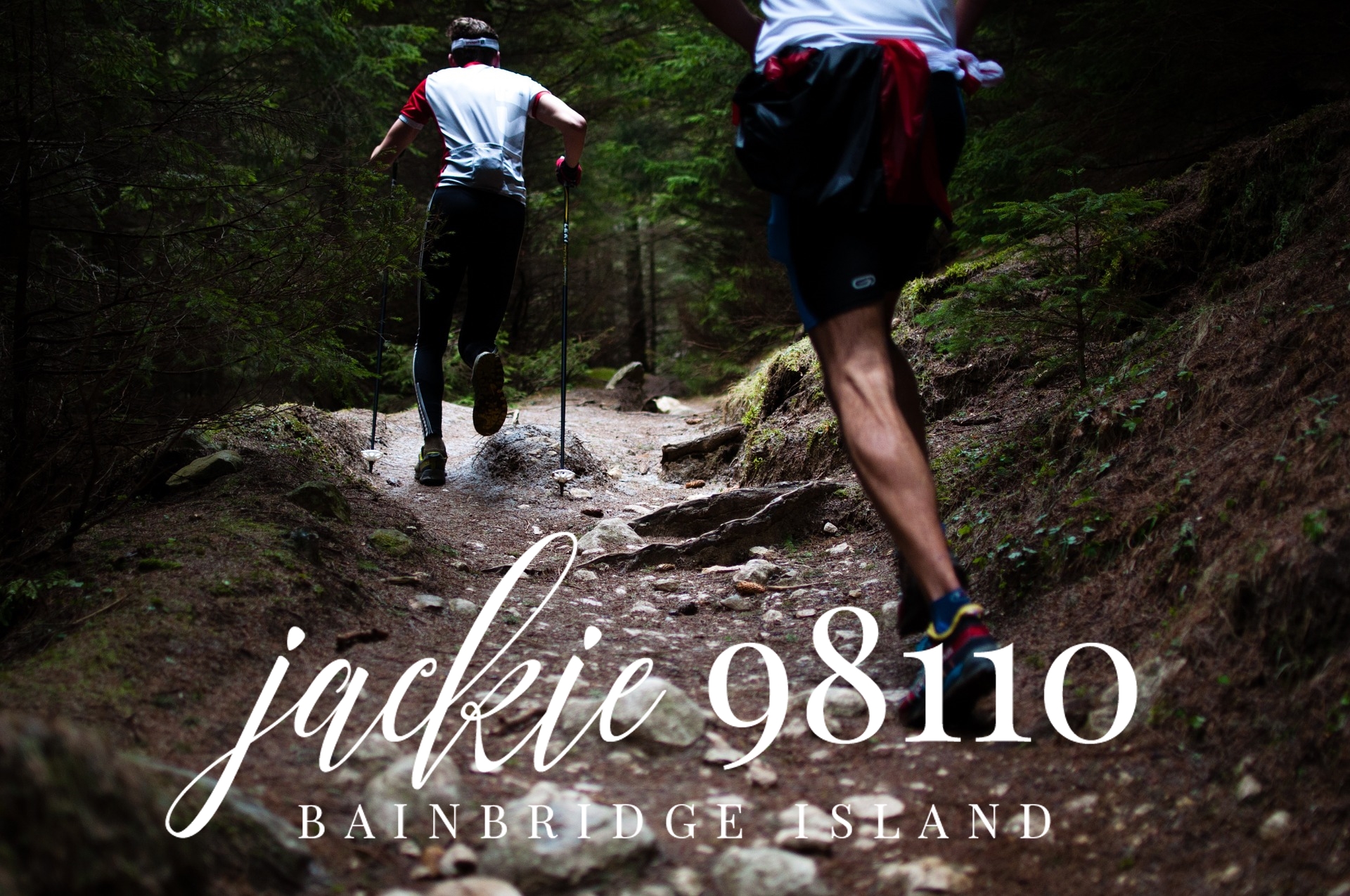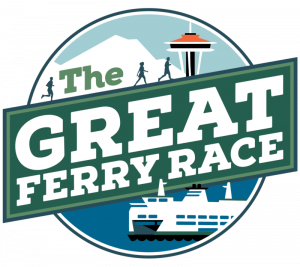 The Great Ferry Race is unlike any other race you've ever done. Much like Chilly Hilly, Seattle participants will board the ferry in downtown Seattle by walking on, enjoy the scenic 35-minute crossing to Bainbridge Island, and then assemble on the car deck and walk off.  This half marathon race will start on the ferry dock and take runners all around scenic Bainbridge Island.  The course is approximately 2/3rds road and 1/3rd groomed trail.  After the run, they will enjoy the post-race festival before picking a return ferry of your choosing back to Seattle.
Bainbridge Island residents (or anyone who doesn't need to take the ferry) please select the Bainbridge resident option for a discount when registering!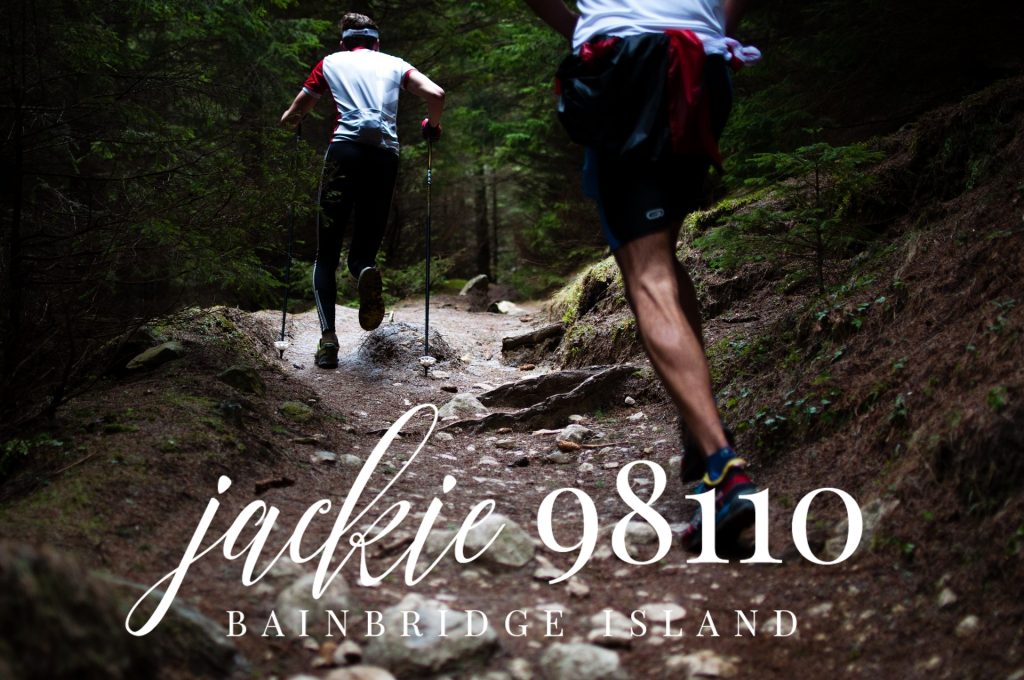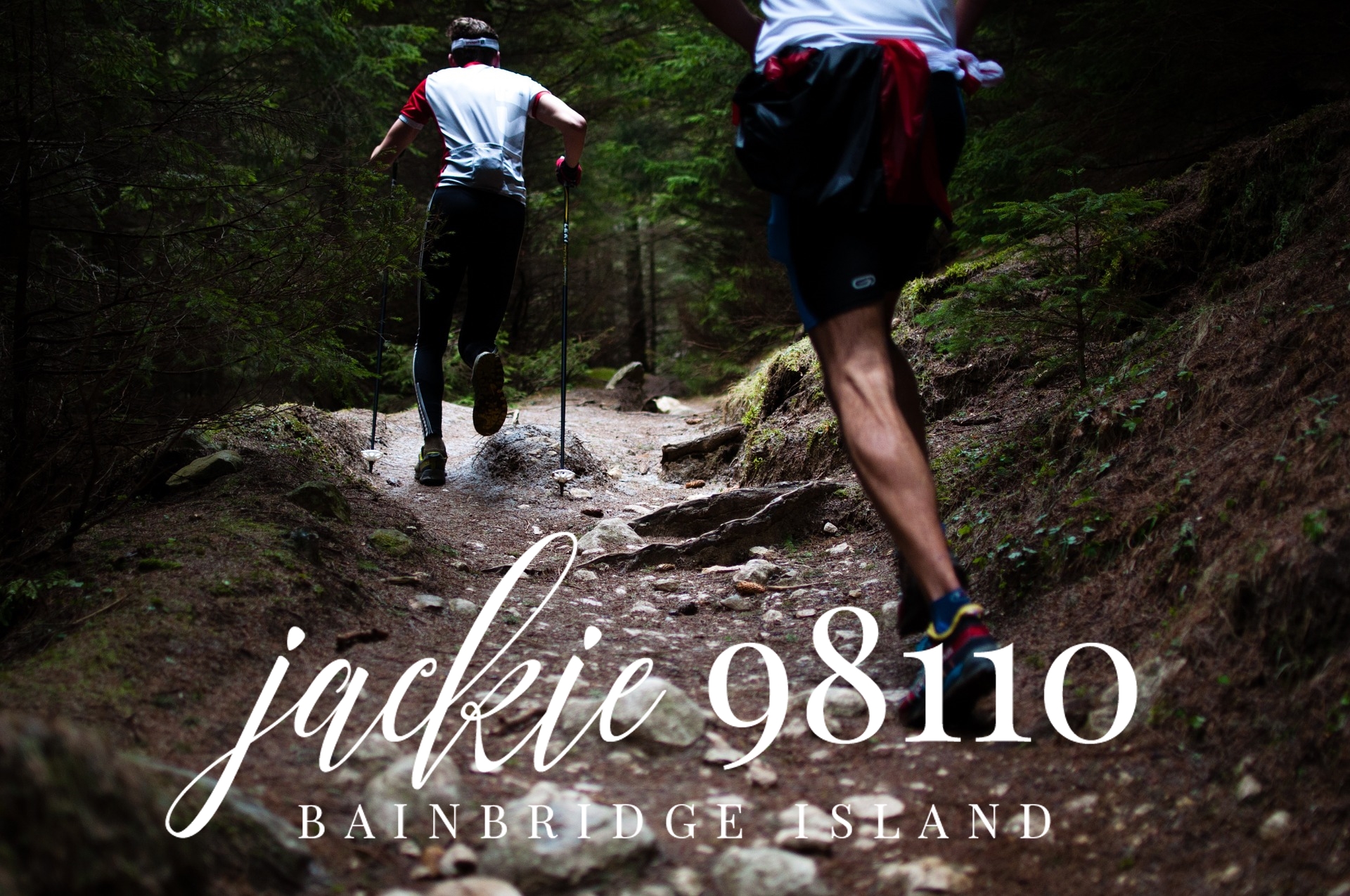 A WARM REAL ESTATE CLIMATE
Summer has come to Bainbridge Island, and with it our traditional celebratory activities. We had an energetic Third of July street dance, a festive Fourth of July parade, and a successful Rotary Auction that grossed more than $600,000.
When we move our attention to local real estate statistics, everything appears to be equally sunny. Our median price is up 12.5%, home sales over $1,000,000 are up almost 28%, and condominium sales are up 36%! Still, if you talk to the experienced agents, they are detecting a shift. Let's explore all the reasons why.
BUYERS BEHIND THE WHEEL 
We talk all the time about buyers' markets and sellers' markets. But it's really the buyers who drive any market. Even in an ascending sellers' market, buyers (or lack of) create the excess demand over supply.
Bainbridge is blessed with a sophisticated and knowledgeable buyer pool. They are well educated and disciplined. These days, they're also beginning to be more cautious. Maybe that's due to world economics, a possible interest rate hike, or a general assumption that we've been on this run for more than a couple of years and we must be close to the top. You might ask, then, why are our statistics are so positive? There are several factors at work; signs that the market is not as heated as last year and is stabilizing. Here are a few specifics:
Inventory, something we've lacked for a while, is creeping up.
More price reductions and fewer multiple offers, with more buyers saying, "Let's just wait and see what happens."
The number of homes under contract is down 17.3% from last year and hasn't bounced back in the first part of July.
THE BIGGER PICTURE 
We are hearing of a cooling in other markets, both to the east and the west. This is not a cause for great concern, as our market is dynamic, and this sort of shift requires adjustments in strategy rather than extreme actions. Knowledgeable advice will help both buyers and sellers negotiate the changes and still achieve realistic goals.
Speaking of the vitality of the market, statistical charts show vivid changes. In the first half of 2012, 48 homes sold in the 0-$400K price range. By 2014, that number was halved to 24 and has plunged all the way to 4 this year. These homes didn't disappear; they just moved up into another price range. Right now, there is only one home for sale for less than $400,000 on Bainbridge. In 2014, 78 homes sold for less than $600K, while this year that number is only 19. Here is what's happening at the other end of the pricing spectrum: In 2014, only 31 homes sold in the $800K-$1.5M range and this year there were 101 sales in the same price range. So as our market stabilizes, we must acknowledge that it has appreciated dramatically.
A BUSY CONDOMINIUM SEGMENT 
With 62 sales in the first half of this year, you'd have to go back to 2007 to find a more active January-June period. The median was up 13.6% to $468K; matching the all-time median condominium price set in 2007. The condominium market has lagged the single-family residence market in price recovery from the peaks set in 2007, but the market has shown steady strength in the past year and a half. The condominium market benefits by offering residence on Bainbridge for less than most homes. It's also shown an active upper end as people have downsized; which has been driven by success in the upper end of the house market. This success has happened despite low inventory.
ON LAND 
The median price of land sales for the first six months also finally matched this segment's 2007 peak. In 2007, the median was $406K and in 2018 it was $400K. As with condominiums, it has been a long road back to our previous highs, but they have arrived. The volume of 22 sales exceeded 2007's 18 sales in the first six months but fell shy of 2015's peak of 33 sales through June.
A POSITIVE TILT 
All in all, we are giving our first six months of 2018 a very high grade.  We detect some stabilization and cooling off in the home market, but Windermere is prepared to employ our strategies to guide both buyers and sellers toward their goals – regardless of shifts taking place.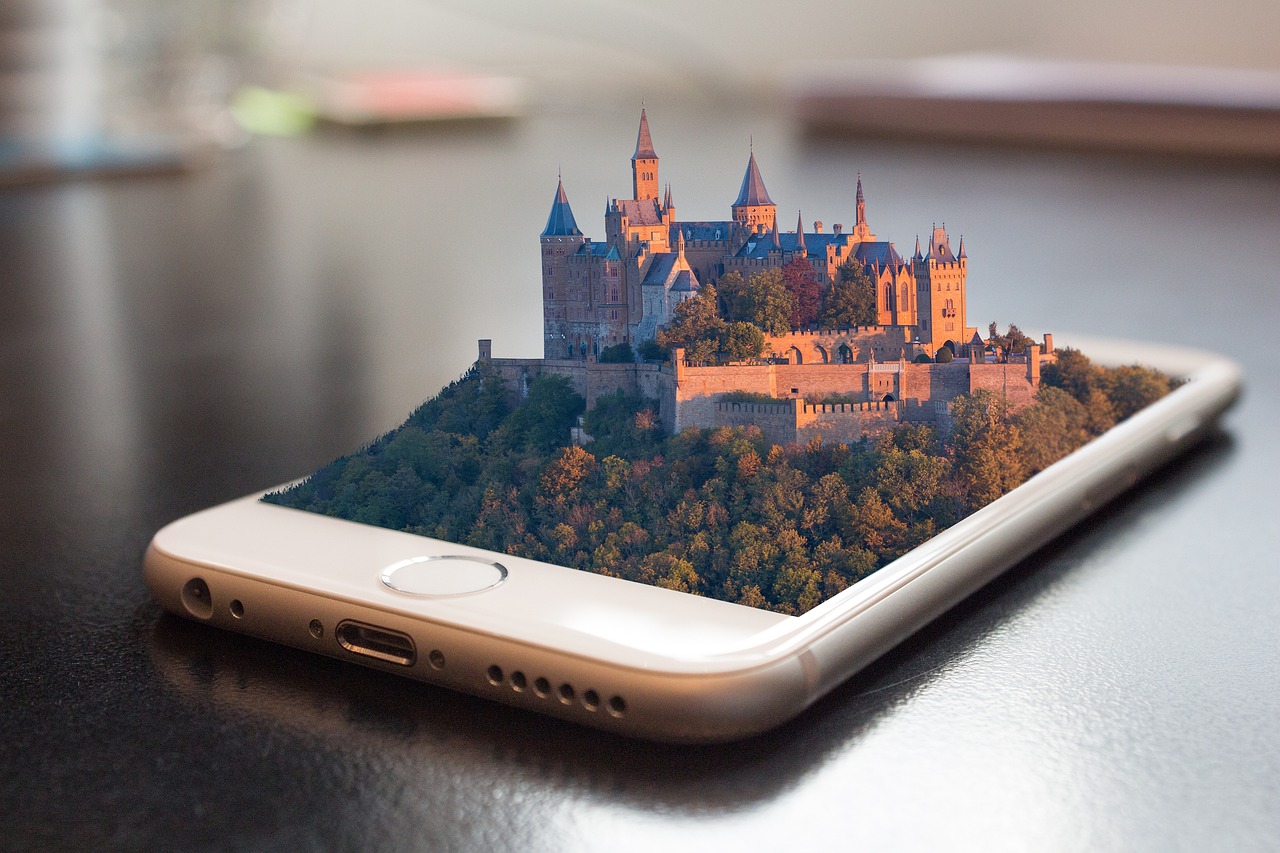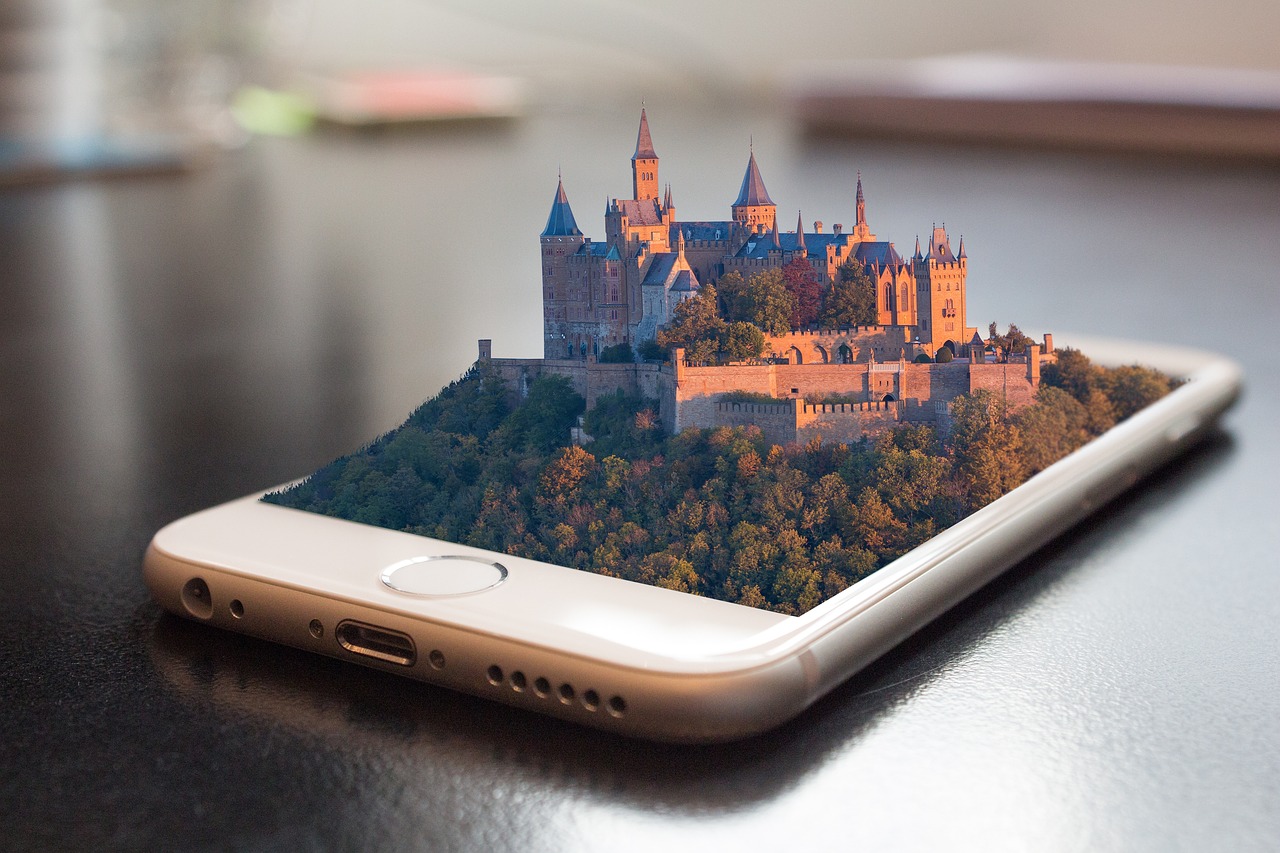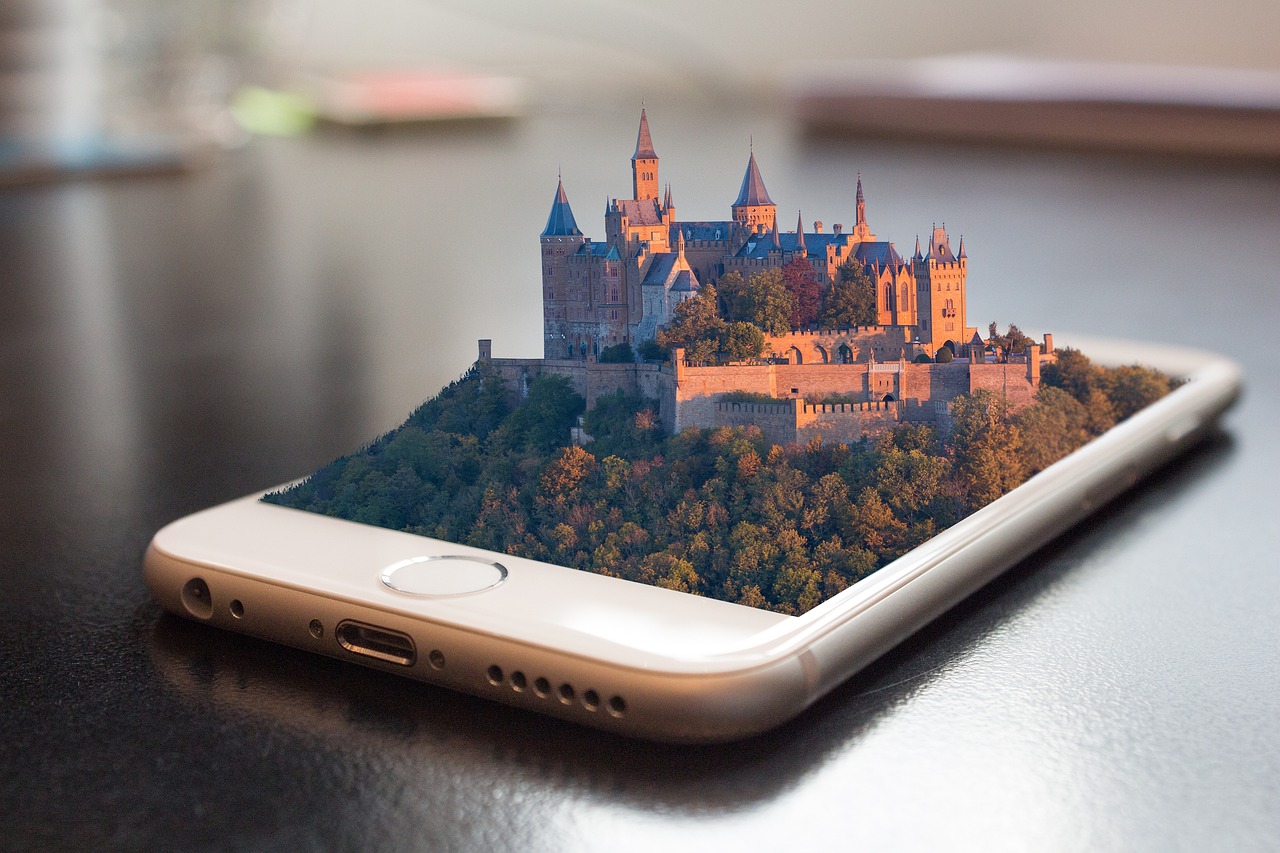 While still in its infancy, the number of smart home products—devices that let you control lighting, thermostat, or even your crock pot from your smartphone—is rapidly growing. These are products and whole ecosystems that help you control your home via a single iOS or Android app. You can pick and choose your favorite technology gadgets to assemble an affordable, intelligent abode on your own terms, or opt for an entire smart home system that does all the work for you.
While home automation is becoming more prevalent, naturally there are more and more products becoming available as "smart devices". Here are some of the more diverse home gadgets we have found, beyond thermostats and security cameras: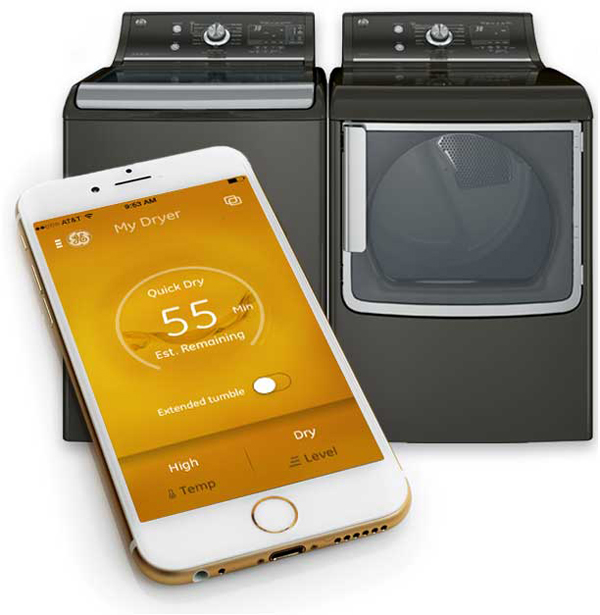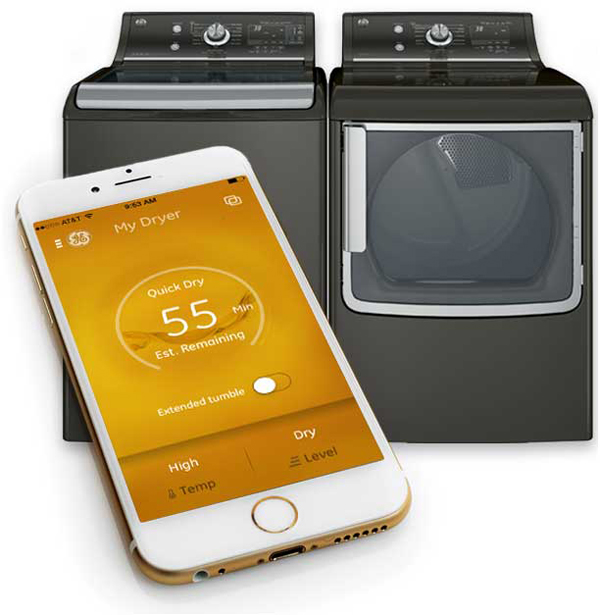 GE WiFi CONNECT WASHER AND DRYER
Check washer progress with an app that lets you monitor cycles and settings, extend drying times, monitor levels of Smart Dispense tanks, download custom specialty cycles and receive alerts when clothes haven't been removed.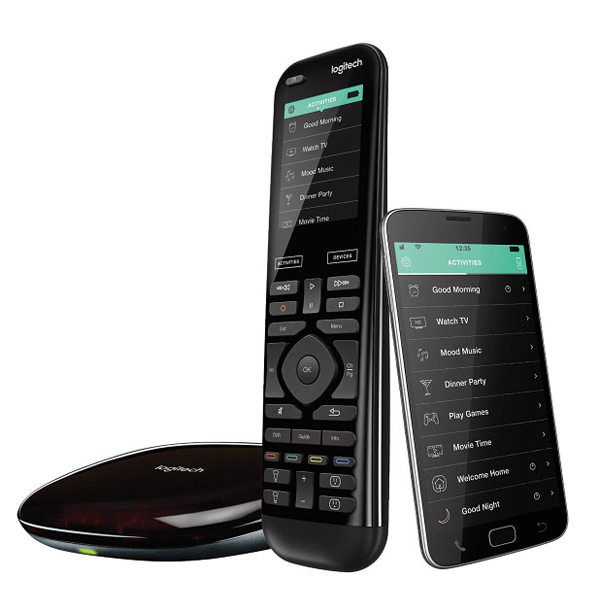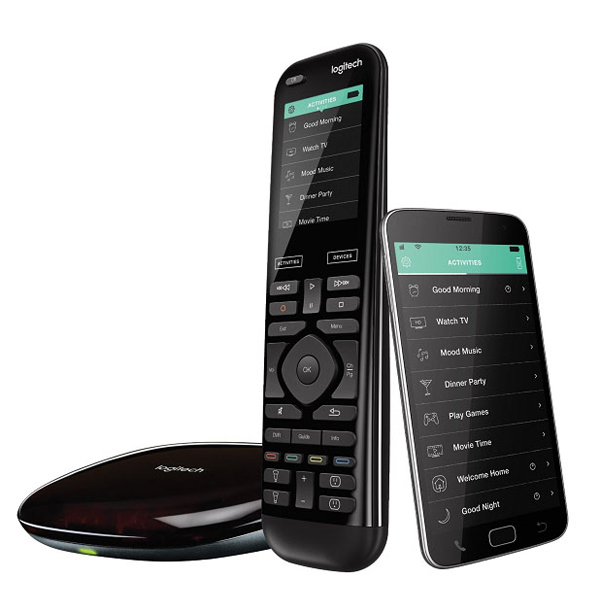 LOGITECH HARMONY ELITE, UNIVERSAL REMOTE CONTROL
More than just a TV remote – the Logitech Harmony Elite offers all-in-one control of up to 15 home devices including your TV, satellite or cable box, Apple TV, Roku, TiVo, Blu-ray player, game consoles, plus connected lights, locks, thermostats, sensors and more. There's even a free app that turns your smart phone into an additional remote.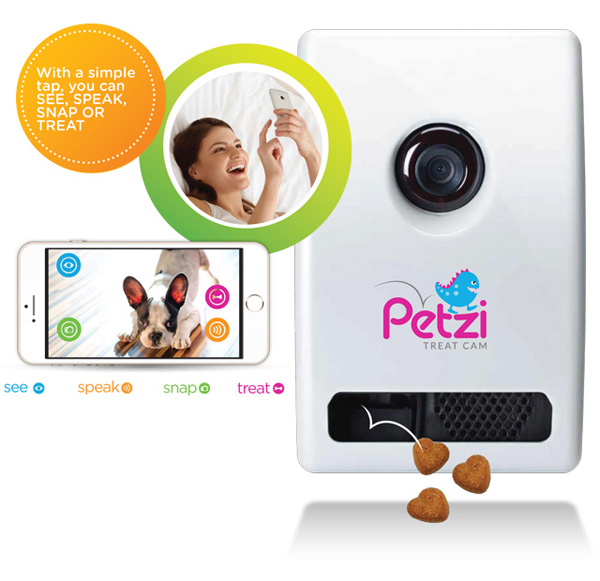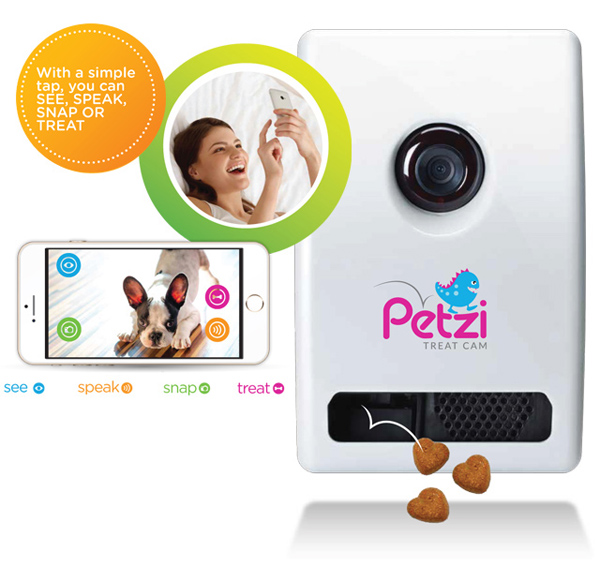 PETZI TREAT CAM
Missing your pet while you're away? The Petzi Treat Cam provides a way to connect with them through your smart phone from anywhere. Dispense treats, watch live HD video and speak with your pet using the 2-way audio.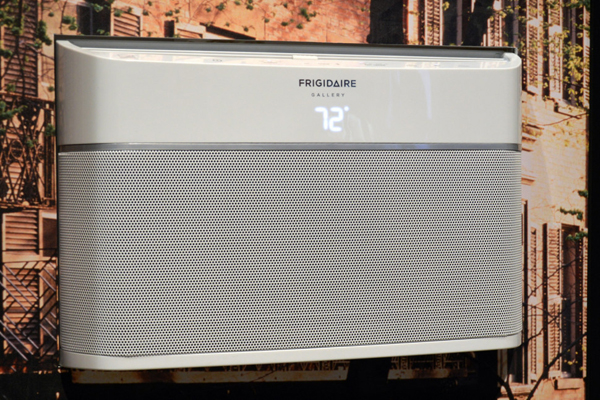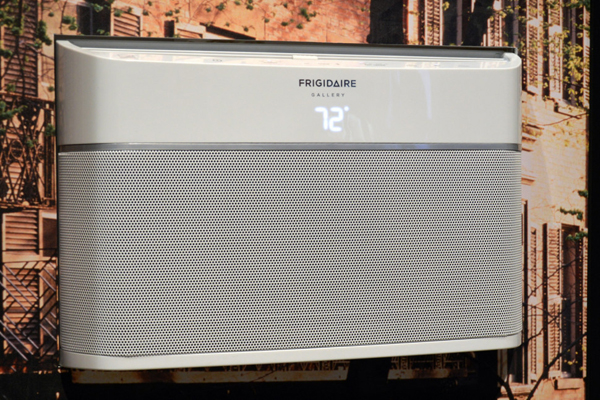 FRIGIDAIRE SMART WINDOW AIR CONDITIONER
A wifi connected air conditioner that you control through an app on your smart phone allows you to turn the unit on or off, change temperature, control modes and adapt fan speeds – especially handy if you want your home cooled off before you get home!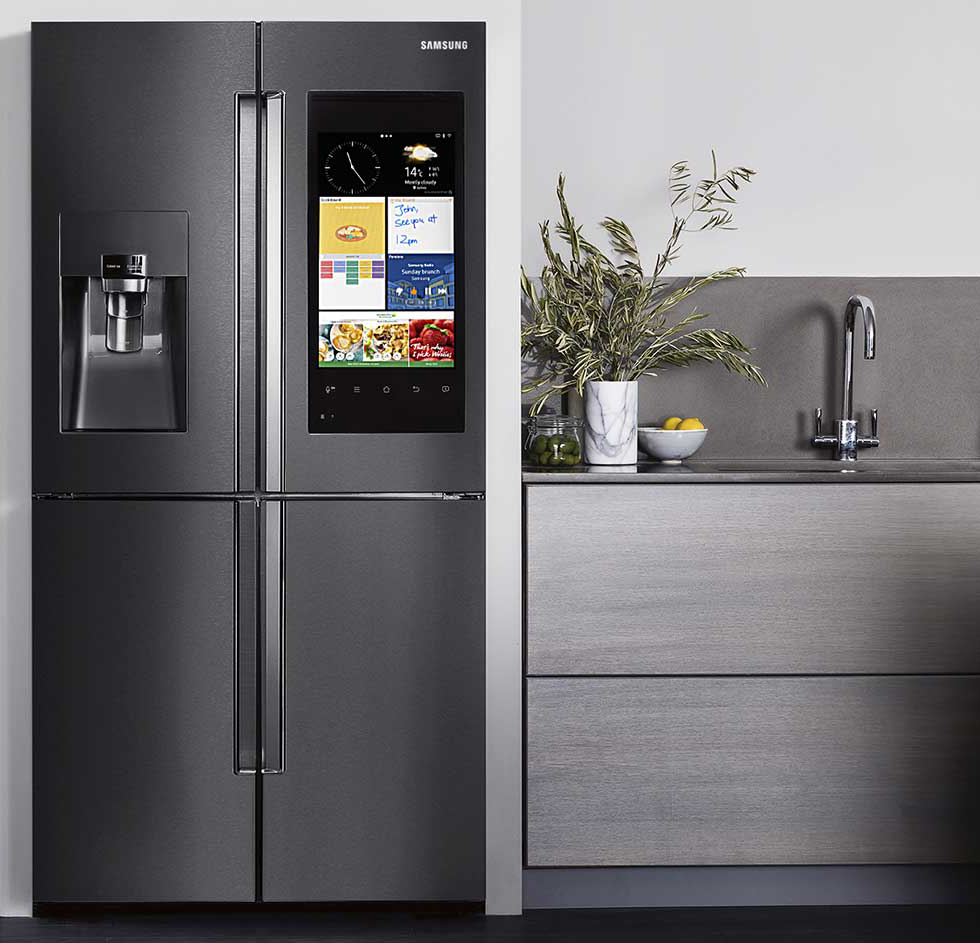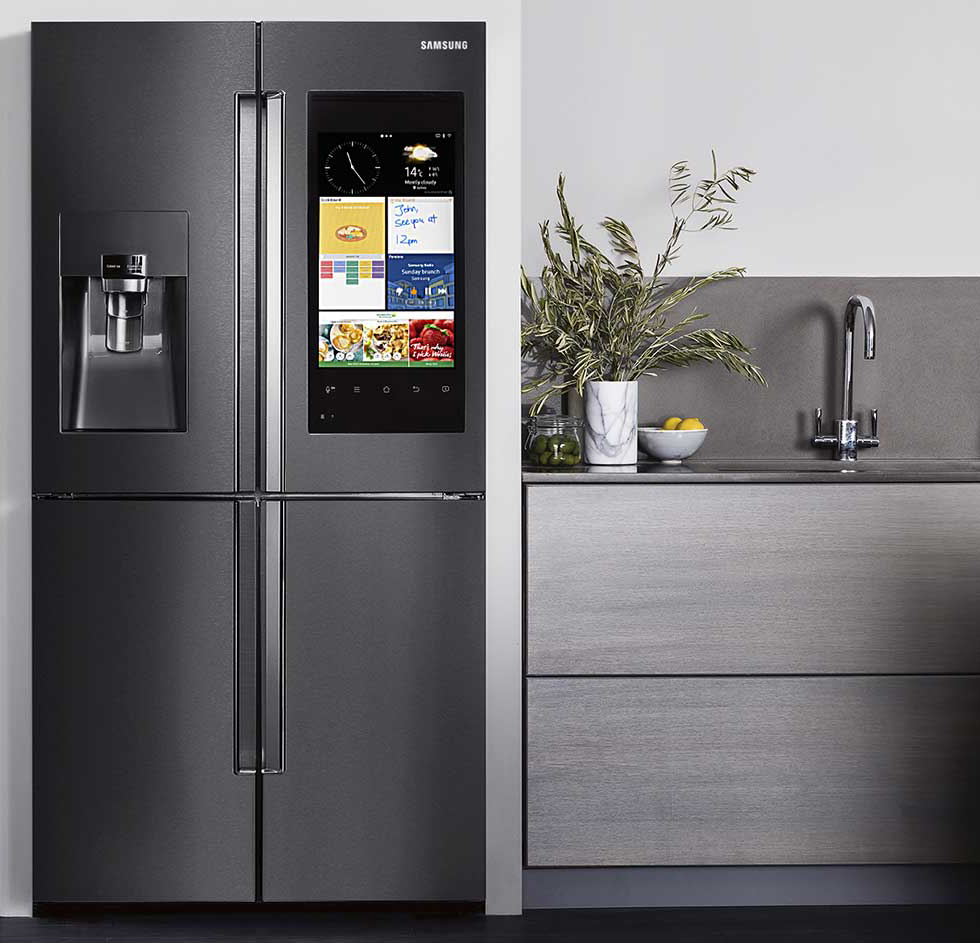 SAMSUNG FAMILY HUB REFRIGERATOR
A few years ago, having a French door refrigerator with cameras, wifi, and a gigantic touchscreen would have been the stuff of dreams. Today it is a reality. This high-end fridge will let you peek inside it while grocery shopping, search for recipes on the 21.5 inch display, mirror your smart TV so you can keep watching your movie while you grab a drink, share calendars, photos and best of all – it even keeps your food cold.