2018 1st Quarter in Review
THE SPRING BOARD
Things We Know Are True
In the real estate business, we know never to count our proverbial chickens. Offers aren't made until directed by a client, offers aren't successful until they are accepted, inspections aren't completed until everyone is satisfied, and we never take a transaction closing for granted. Every step forward is a cause for celebration. We view the market in the same way, especially after 2008. When we say that the first quarter of 2018 had many similar challenges as the first quarters of the past few years, we mean that there was strong demand, some supply, affordable interest rates, and a solid outlook.
Beautiful Imperfections
This is particularly true of inventory, which experienced new lows. At the beginning of April, there were only 40 available (active) single family home listings on the island. This includes all prices, pre-sale homes (which haven't even been finished yet), and your typical cadre of homes that are woefully overpriced or in a condition or location the typical buyers shy away from. (Bainbridge is different from Seattle, where these types of things tend not to deter buyers.) Nevertheless, 66 homes sold in the first quarter, which surpassed our sales from the past two years! Those additional sales also confuse the lower inventory numbers because homes were essentially selling faster (some might call it "velocity" or "higher turn") so there would have been more homes left on the market if we sold homes at last year's rate. (The average cumulative days on market fell from 85 in 2017 to 70 this year – a 17.6% drop!) Combined with a 20% increase in both average and median prices (for the first time, our average price for a quarter is over $1 million), you would have to conclude that our market is very strong. Granted, buyers are paying more with fewer choices, but we are still seeing buyers looking west from Seattle and finding a far saner market with much better values. This surge is not limited to single family. Condominium sales matched last year (technically, up by one) with the median price growing 12%, from $515K to $575K. Land sales, unimpressive last year, burst out of the blocks in 2018 with a 50% increase in lots sold and a 100% increase in median price ($217,500 to $435,000)!
The Supply Chain
We know that demand is strong this year, but what about supply? The construction behind Harbor Square (between Cave and Ferncliff) called Bainbridge Landing will consist of about 107 rentals and 25 residential condominiums.  The DR Horton project on Sunrise and Torvanger (11 homes) is about 50% complete. Quadrant is building 19 homes on Weaver (the model is under construction).  The Reserve at Winslow on Finch Road features 12 homes, Madison Grove off Duane Lane includes 8 homes, and Madison Landing will feature 24 condominiums. The Roost has begun their second phase of live-work structures and The Residences at Pleasant Beach is going in for permit on their second tier of 12 homes. These projects are being built within the geographic boundaries of our current comprehensive plan, which has pushed density into specific neighborhoods on the island, leaving a majority of our landmass with its much lower density zoning. Beyond these projects, it becomes a bit muddy with the city's moratorium and impending changes to design rules. It is still unclear what the result of the moratorium and new restrictions will be, but it appears building will be more difficult and expensive; likely having an impact on the affordability of housing on Bainbridge.
Looking Around
How about our neighbors to the west and north? The North Kitsap market (Hansville to Poulsbo) is also active and fast-moving. There, 167 homes sold in the first quarter, with an average of 46 days on market, and at a selling pace 34% faster than ours! Since 2015, the median price (currently $385K) has risen 23%, almost 17% of which was this year over last.  Things are popping across the Agate Pass Bridge!
The Value of Local Knowledge
If the first quarter is an indicator of the rest of the year, it appears we are in for an active year in Bainbridge Island real estate. To keep things moving in the right direction, our local experienced real estate agents bring a lot to the table. In an environment when buyers need to make decisions on sometimes short pressurized timeframes, a good agent will have sellers' listings prepared in a fashion where the potential buyers feel more comfortable stretching their budgets. When representing buyers, it's as much about preparing them to be able to act as it is about advising on locations, limits and putting things in the proper perspective. This guidance to both sides may sound "simple" but often makes many thousands of dollars' worth of difference in transactions (to say nothing of the peace of mind it provides all parties).
Overall, the outlook good – occasionally stressful, but good. We need to celebrate this current strength and not take it for granted. While we do, we'll enjoy the beautiful flowers and the sun's warmth as temperatures and optimism rise together!
Posted on June 11, 2018 at 10:49 pm
Jackie Syvertsen
|
Category:

Bainbridge Island Real Estate, Bainbridge Island Real Estate Statistics, Newsletter, Uncategorized
|
Tagged

98110 Real Estate, 98110 Real Estate Sales, 98110 Real Estate Stats, Bainbridge Island, Bainbridge Island Condominiums, Bainbridge Island homes, Bainbridge Island WA, Jackie 98110, Jackie Syvertsen, real estate market on Bainbridge Island, Real Estate Market Preparation

CELEBRATING THE NEW YEAR
As we welcome a new year, let's explore some dynamics that played out while we marched through the 2017 calendar. Our market saw a decline in the total number of residential sales for each year between 2013 and the start of 2017. Despite healthy buyer demand, the lack of inventory caused buyers to become wary of over-paying and weren't confident that they wouldn't get caught in another correction. As the new year progressed, we saw a shift in buyer confidence and people were willing to spend more to get what they wanted. The result was an 18% increase in the number of homes sold last year. There were 435 residential home sales in 2017; the first time we've seen more than 430 sold on the island in any year since 2005's record 442 sales. (The low was 187 in 2008.)
Even with an uptick in sales, we are not experiencing the same craziness as our Seattle neighbors. Our average cumulative days on market was 52, well more than double Seattle Metro's 20-day average. Our average price increased by a healthy, but not record-breaking, 10.7%, compared to Seattle's 17%. (The record was set at 26.74% in 1990, followed by 21.5% in 2005.) There were many homes that experienced substantial price reductions and others that failed to sell at the sellers' desired numbers. But when homes were properly priced and presented, buyers were willing to act – even if it meant spending more than they originally anticipated. This willingness can only come from a place of confidence of good value and a sound investment. We were assisted by strong buyers from Seattle and California, a rising stock market, smooth financing and appraising with rates that have remained "comfortable," even with a rising prime rate.
A prime beneficiary of this strong market were luxury homes. There was a 44.6% increase in sales of homes over a million dollars and sales doubled for homes over $1.5M (133 total with 52 over $1.5M). Home sales increased 49% in the $800-$1M range. On the flip side, affordable homes were further scarce, and sales of homes priced less than $600K decreased 34.7% from last year. This overall shift in the market pushed our median price up more than the average (>13%) and our condominium market was affected by these market forces as well. This certainly illustrates our trend away from affordability; which Bainbridge struggled with in the early- to mid-2000s until the 2007-2011 correction.
The condominium market benefited from these improved conditions in a couple of ways. The number of sales grew more than 21% (from 104 in 2016 to 126 in 2017) and the median price jumped 31% (from $400,750 to $525,000). Though sharply higher, the median price of $525K was substantially below the 2016 single home median of $838,000. Consequently, we saw more individuals and families coming to the condominium market. Condo sales were also helped by the strong upper-end residential market. Many residents have been waiting on the sidelines for their homes to get to a price point where they felt comfortable selling and downsizing to smaller, more manageable and easy care, i.e. condominiums.  Complexes such as The Grow Community, Residences at Pleasant Beach and the Roost all experienced strong sales last year as they completed with condominiums for market share. A majority of condominium buyers stress the desire to be closer to Winslow for the walkability, an interest in a complex that offers a sense of community, grandparents following their adult children and their families to the great Northwest, and those who want the easy care and affordability of condominium living. Fortunately, we have had some good choices for our buyers this past year and experienced a total of 126 condominium sales in 2017. The only sector of our market that struggled last year was raw land. This category was hampered by a lack of choices, financing difficulties, hurdles with building permits, and the escalating construction costs.
It is hard to find any economist predicting a substantial slowdown in our area's economy or real estate in the near term; not to say that there aren't clouds. The new federal tax law is not beneficial to a higher-end market like ours; financing interest and property tax deductions now have limitations.  The prime interest rate will undoubtedly rise and even though mortgage rates have been incredibly low, rates will probably go up but stay below 4.5%.  In the midst of all this activity, one thing remains constant: Bainbridge Island is desirable and a great place to live.
Values are high, and our inventory is at an all-time low. If you are considering selling your home this year, let's get started now so you are not competing with the typical spring rush. The days are getting longer, we have buyers, and this is the traditionally the best time to sell your home. Call me, I will help you prepare your home and get it listed as soon as possible.

Posted on January 30, 2018 at 12:02 am
Jackie Syvertsen
|
Category:

Bainbridge Island Real Estate, Bainbridge Island Real Estate Statistics, Newsletter
|
Tagged

98110 Real Estate, 98110 Real Estate Sales, 98110 Real Estate Stats, Bainbridge Island, Bainbridge Island Real Estate, Bainbridge Island Real Estate Sales, Bainbridge Island WA, Jackie 98110, Jackie Syvertsen
Just because the Christmas decor is put away and the festive mood of the holidays is over doesn't mean we have to stop creating a snug and cozy home. It's a good time to embrace winter Hygge! If you aren't familiar with Hygge, it's a Danish word for feeling content and cozy.
Here are seven ways to bring Hygge style comfort to your home, even during the dreariest winter month of the year!
LAYERED LIGHTS
Even if you feel like you're lacking in the cozy department, simply addressing your lighting will make a huge difference. Layers of lighting make every room feel more welcoming. In the daytime, natural light is ideal. But for evenings, it's nice to add a cozy glow. A good rule of thumb is to try to have a least three light sources in every room. Use a mix of table lamps, floor lamps, task lamps, and overhead lighting. Consider using warmer light bulbs for the coziest ambiance.
COMFORTING MOMENTS
Your home will offer a sense of comfort when you incorporate some favorite photos of loved ones, treasured hand-me-downs, antiques or flea-market finds, eye-catching conversation starters, art that inspires you, special mementos, or simply things that make you smile.
AN INVITING AROMA
What aroma feels 'cozy' to you? Set the tone for your home by filling it up with winter scents that inspire you.
TOUCHABLE TEXTURES
The coziest homes contain a variety different textures that delight the eye. Incorporate different touch-worthy materials through pillows, drapery, throw blankets, rugs, lamps, and furniture. The fabric possibilities are endless: velvet, woven, knit, embroidered, grain sack, faux fur, tweed, etc. You can also consider creating contrast with varying materials like metal, wood, glass, rattan, mirrored, painted, and more.
A PLACE TO CURL UP
Make yourself a special cozy place to relax. A reading chair will be extra cozy with some good books nearby in a basket, a lamp, a footstool, a side table to set a cup of tea, and a soft blanket you can curl up in.
A BIT OF WARMTH
Every home can benefit from warmth. No matter what your color scheme, you can add warmth through natural tones like wood, leather, jute, warm metals, etc.
SOMETHING LIVING
A room comes to life when an organic element is incorporated into the decor. Every room can benefit from having at least one plant, bouquet of flowers, or even a sprig of greenery like eucalyptus to remind us that spring is on its way.
Posted on January 12, 2018 at 8:10 pm
Jackie Syvertsen
|
Category:

Bainbridge Island Real Estate, Interior Decorating
|
Tagged

98110 Real Estate, 98110 Real Estate Sales, Bainbridge Island, Bainbridge Island Real Estate, Bainbridge Island Real Estate Sales, Bainbridge Island WA, Christmas Tree Bainbridge Island, Jackie 98110, Jackie Syvertsen

Winter Dormancy
In many ways, the first quarter of 2017 reflected the past two years of the Bainbridge Island real estate market and the markets of most of the neighborhoods around us. Seasonably low inventories limit buyers' choices early in every year. Meanwhile, inclement weather tends to dampen the enthusiasm of sellers getting homes ready as well as buyers who would rather stay in than venture out to look at properties. Finally, there's a perception that the market doesn't really "begin" until spring. These factors all conspire year after year to make the first quarter the quietest.
A Snapshot of Activity
Looking back to 2016, there were 72 residential transactions in the first quarter, compared to 129 in the second quarter, 156 in the third and even 117 in the fourth (also perceived as a slow quarter). So we were prepared for the "slow time" this year. We hoped for more inventory because we knew there was demand. As it turned out, in spite of the weather, we got a little bit of what we wanted. We had 83 residential home and condominium sales in the first quarter of 2017, up 15% from last year's 72. It should not be a surprise that our active inventory was up 29% from last year when measured on February 2nd. In a sellers' market, inventory is the fuel that pushes the machine (as opposed to buyers being the fuel in a market they control). But there's a footnote to these numbers: the condominium market had 27 sales – the best first quarter we've had since 2007 – and condominium sales were up 68.8% over last year's first quarter figures. If we set aside the increase in condominium sales, our first quarter sales were essentially flat.
Price Considerations
As home prices continue to rise, condominiums are becoming an important option for people who are being priced out of single family homes and those who are downsizing. In the first quarter, there were 13 homes sold for less than $600,000; there were 14 condominiums sold in the same price range. The median price of condominiums was $517,000 and of homes was $755,000. Condominiums represented 37.5% of the residences sold in the first quarter, compared to 22% last year. This is also not lost on developers, which is evident when you look at the new construction both underway and in the pipeline, where condominium products are strongly represented.
Perception versus Reality
The media has painted a pretty rosy picture of our market for sellers: just put up a for-sale sign, set any price you want and wait for multiple offers to roll in! In reality, while a strong market can make it easier to sell a home, there are certain goals that need to be in a seller's mind regardless of the market.
The first is to sell the home within an acceptable timeframe. On the chart below, you'll see the "active" inventory is higher than it's been since 2013. Also, even if you have an interested buyer, it doesn't mean that buyer will end up purchasing the home. This quarter, there were 16 "failed sales" or homes that fell out of contract, down from 37 last year. Sales fail for all sorts of reasons: buyer's remorse, which can come from price; realization of property condition; and reality checks are the most common. Getting the home sold in an acceptable timeframe is important to most sellers. In this past quarter, the average days on market was 71. Some homes sell right away, but they are usually the exception.
The second goal is to maximize the net yield to the seller. Condition, disclosures and presentation all affect buyer perception and price consideration. Buyers are smarter than ever and they are conducting their own market research with their Realtors. Buyers need inventory to choose from. They will not buy home at any price, and their price ceilings are dictated by their perception of value. There are some multiple offers, but only 29% of homes sold in the first quarter went for over asking price (which may be fewer than some people would think) and the percentage of the overage was a scant 3%. The boom of 2007 was not that long ago and most buyers (and their agents) clearly remember the risks of overpaying.
Closing Thoughts
We are in a sellers' market with multiple offers and prices are rising but our market is smaller, less active and has a smaller buyer pool than Seattle. To gain maximum benefit from this market, sellers should keep this in mind. It's important to consider the buyer's perspective, where there is another labyrinth to negotiate. About 40% of Bainbridge sellers end up on the other side of the table when they later become Bainbridge buyers, so they eventually experience the flip side of our market. Working with an experienced professional will help you achieve the best result and understand the many nuances, of the Bainbridge real estate market. So let's dive together into this busy season. It's going to be an exciting ride.
Bainbridge Island Single Family Homes Sold January 1 through March 31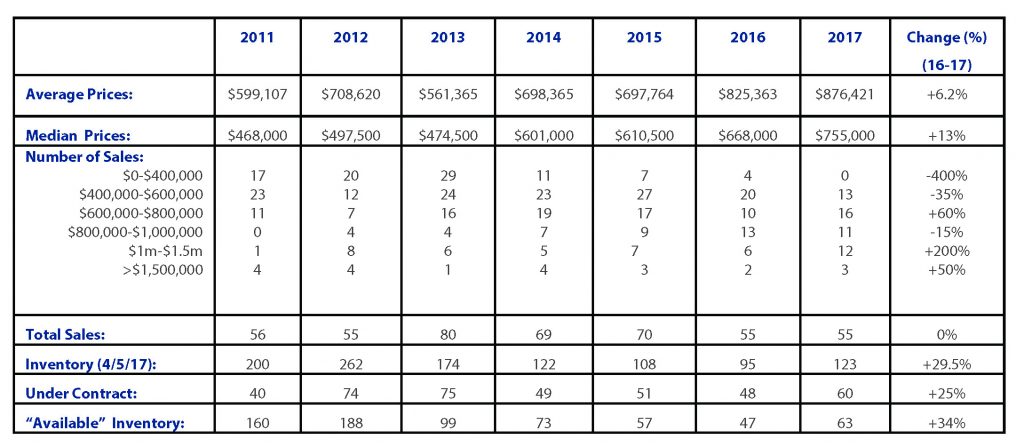 Posted on May 8, 2017 at 7:39 pm
Jackie Syvertsen
|
Category:

Bainbridge Island Real Estate, Bainbridge Island Real Estate Statistics, Newsletter
|
Tagged

98110 Real Estate, 98110 Real Estate Sales, 98110 Real Estate Stats, Bainbridge Island, Bainbridge Island Real Estate, Bainbridge Island Real Estate Sales, Bainbridge Island WA, Jackie 98110, Jackie Syvertsen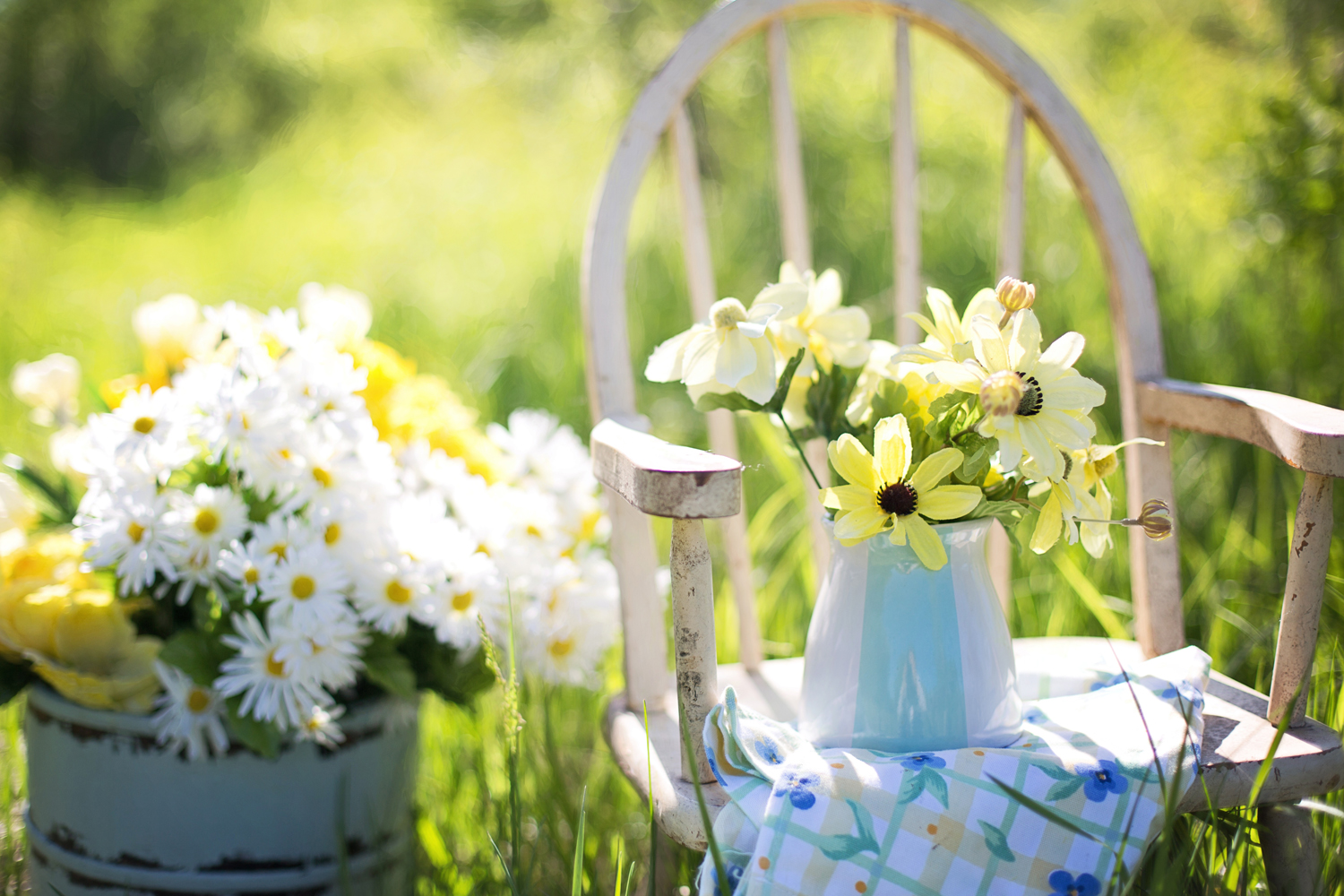 Now that the days are a little longer, the sun a little warmer, and blossoms are starting to pop, you may suddenly have the urge to do some spring cleaning. Spring cleaning is a time-honored tradition; an opportunity to sweep the cobwebs from your home, clear out the dust that accumulated during the winter, and let the sunshine in.
For many people spring cleaning may seem tedious but it doesn't have to be! Crank some tunes, get some room decor inspiration from Pinterest, and get out the garbage bags because it's time to get cleaning.
Make a list of what needs to be cleaned in each room.
Lists can help you stay organized — especially if you have a huge project on your plate. Walk through each room and write down what needs to get done. Writing a list will ensure you have all the cleaning materials you'll need before getting started.
Make your playlist.
Listening to music while cleaning can make things go by faster. Of course, you don't have to make a playlist; you could always just turn the radio on to your favorite station.
Get three bins and label them: trash, recycle and donate.
As you go through each room, make sure to declutter. Recycle old magazines and papers from the previous year. Put items you no longer use or need, like that book you bought 10 years ago but never read, in the donate box. Itemize your donate pile when finished because you may be able to deduct those donations on your taxes.
Work on one room at a time.
It's easy to get overwhelmed when you want to clean your entire home all at once. Refer to your list in step 1 and check each one off as you go. Tracking your progress will keep you working in an organized fashion and keep you going when you start to get tired.
Set an amount of time to work on each room.
It's easy to get distracted, looking at items you've forgotten or old photographs, and before you know it you've spent the entire day cleaning just one single room. Set a timer so you don't fall into this trap and to give yourself small breaks throughout the process.
Get some help.
Don't do all the cleaning yourself! Recruit your kids, significant other or roommates to help out. Anyone who contributes to the mess should also help clean it.
Start from the top and work your way down.
Use the law of gravity and clean from the top of the ceiling to the floor. Knock all the dusty cobwebs from the corner, wash the curtains, clean the windows, dust/vacuum the furniture, and finally vacuum the floor.
Consider using natural cleaners.
Many chemical-based cleaners emit hazardous fumes. Some cleaners when mixed together can even emit toxic fumes that can seriously hurt you. Vinegar is a great substitute to use as a general household cleaning solution, and it is not nearly as expensive as packaged cleaning solutions.
Be patient.
Take your time and let grimy surfaces, like the ones in your bathroom and kitchen, soak in your cleaning solution. Work on something else on your list while your cleaner does the hard work.
Reward yourself at the end.
Having something to look forward to at the end of a long day of cleaning sure makes things go a lot faster. Plus, you worked hard and deserve it. Treat yourself.
Posted on April 11, 2017 at 12:51 am
Jackie Syvertsen
|
Category:

Bainbridge Island Real Estate, Home Improvement, Interior Decorating
|
Tagged

98110 Real Estate, 98110 Real Estate Sales, Bainbridge Island, Bainbridge Island Real Estate, Bainbridge Island WA, Jackie 98110, Jackie Syvertsen, Spring, Spring 2017, Spring cleaning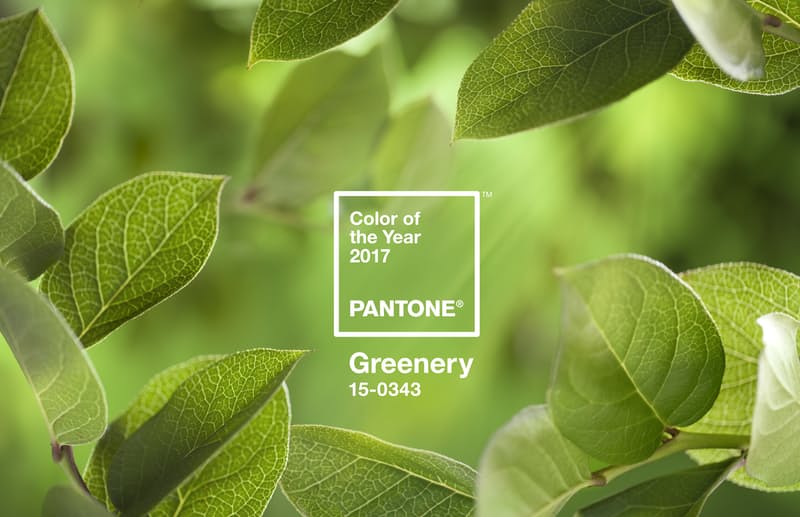 Each year the Pantone Color Institute declares a color of the year that ultimately influences trends in all facets of design; including architecture, interior design, graphic design, and fashion. This year they chose Greenery which is shade #15-0343 in the Pantone color spectrum.
A symbol for fresh, new beginnings it also has a feeling that reflects the mindfulness of healthier food resolutions, growing vegetarian trends, and an appreciation for the outdoors.
Here are some ways the 2017 Color of the Year can be incorporated into spaces within your home:

Posted on January 4, 2017 at 7:17 pm
Jackie Syvertsen
|
Category:

Bainbridge Island Real Estate, Fun Things to do on Bainbridge Island, Home Improvement, Interior Decorating, Uncategorized
|
Tagged

98110 Real Estate, 98110 Real Estate Sales, Bainbridge Island, Bainbridge Island Real Estate, Bainbridge Island WA, Home Staging, Interior Decorating, Interior Design, Jackie 98110, Jackie Syvertsen, Pantone Color of the Year 2017
MEMORIES OF YEARS PAST
A History Lesson
The one constant in our real estate market is change. Ten years ago (yes, it has been 10 years!), we were in a very competitive market. Inventory was tight and prices were going through the proverbial roof, setting new highs. Then, in September 2007, that came to an abrupt end and we began a downward trend toward the largest correction since the 1980s. It took until 2012 for the market to shift yet again and gradually pick up speed toward recovery. By 2015, we returned to familiar territory: an extremely competitive market with record low inventories and rapidly rising prices. On July 1, 2015, there were 58 active listings on the island. Now, just one year later, data suggests a potential market transition with inventories rising and price reductions becoming increasingly common.
We in the industry do not view this as a repeat of 2007. There are too many positive factors in our financing infrastructure and regional market that separate this climate from its predecessors. (Indeed, the financing environment is so much more conservative now that securing funding can actually be a hurdle in some transactions.) We are still in a very competitive market and the statistics bear this out. While we may be slowly moving towards a more "balanced" market, we are not there yet. Let's look at some of the leading indicators that give a glimpse at where we are.
Inventory
One year ago, there were 112 home listings, 54 of which were under contract. For a market the size of Bainbridge, 58 active listings in the middle of summer is a crazy small number. On July 15th of this year, inventory had ballooned to 162 listings, 64 of which were under contract (leaving 98 active). Yes, this was a substantial improvement from last year. But when compared to the absolute top of our last market peak in July 2007, the 162/64 stat still looks very tight compared to the 2007 numbers, which were 289 listings with 62 under contract.
The percentage of pendings to listings is 40% today compared to 21% in 2007. This year's second quarter median cumulative days on the market is still a brisk 11 days, equal to what it was for the same period in 2015. (In 2007, it was 52 days.) It is still a very competitive market. Our inventory is growing because our price levels are finally bringing in more people from the sidelines. When you look at the history of the sold listings, there are scant few people who are "flipping" or who have bought recently and rapidly selling for a profit. Instead, many of the homes that recently sold were last sold in 2001, 2004, or even 2007 and 2008. It's also interesting to note that people who have held onto their homes for a more extended period of time (since before the boom years) are realizing very healthy increases over what they paid.
Prices
We have finally drawn even with and are even beginning to pass our peak prices of 2006/2007. When we checked the history of all the homes sold in the second quarter, all those that sold in 2006/2007 did better this year. Our year-to-date median is $755,000, a 14.4% increase over last year. This number is exacerbated by the price ranges of the homes sold. Overall, sales were down almost 17% and almost all of the decrease came in homes below the $600K price point. This phenomenon can be partly explained by our old nemesis: lack of inventory. On July 15th, there were 13 homes available on the whole island for less than $600K. Not many choices …
However, we are now seeing more price reductions than even in the first quarter. This is another indication of a healthier market. Pricing still matters, as sellers can't just ask for anything. As we mentioned in our last newsletter, this is one of many areas where professionals can really help. Overpriced homes usually end up selling for less than properly priced homes, a statistic that has been borne out in all types of markets. This becomes especially important when a market is going through a gradual shift. The bottom line is that prices are rising and healthy. True, the rate may change and is very neighborhood and property specific. But the competitive nature of our current market will help bolster prices.
Condominiums and Land
Interestingly, the increase in inventory has not yet been felt in the residential condominium market. Due to low inventory the volume of condominium sales are down almost 21% from last year. Prices are up 8% from 2015, but the median price is still 13.7% lower than in 2007. In addition to the shortage of available condominiums buyers face potential financing challenges specific to that type of property. In the land segment, sales are down more than 30%! Median price for land is also off 6.5%, which is 47% of the 2007 median. This is perplexing as land sales improved quite a lot between 2014 and 2015.
Moving Forward
So our changes are subtle at this time, but in process. On the residential side, the greater inventory gives buyers more choices and potentially more sales. Sellers are seeing price levels that entice people to return to the marketplace and support a competitive environment. The regional economy outlook continues to impress and our position in that marketplace remains strong. (What other community can still claim the same commute time to downtown as twenty years ago?) The outlook ahead is all very positive!
This summer, we are opening a satellite office on Olympic Drive and Winslow Way. There we'll be able to greet ferry passengers as they first arrive to the island. Our goal is to give our clients more exposure to pedestrian and vehicle ferry traffic and have agents on hand to answer questions. We hope to have our doors open soon, so please stop by.
Windermere In The News
To say that Windermere has a lot of Seahawks fans would be an understatement. That's why we are so excited to announce today that we are now the "Official Real Estate Company of the Seattle Seahawks"!
At the center of this partnership with the Seahawks is a new #tacklehomelessness campaign in which the Windermere Foundation will donate $100 for every Seahawks tackle at home during the 2016 season. On the receiving end of these donations is YouthCare, a Seattle-based non-profit organization that has been providing services and support to homeless youth from across Puget Sound for more than 40 years. Since 1989, the Windermere Foundation has donated over $30 million to non-profits that support low-income and homeless families, so partnering with YouthCare and the Seahawks on the#tacklehomelessness campaign is a perfect fit for us.
"We are proud to partner with Windermere, an iconic and locally-based company with a deep commitment to this community," said Seahawks Vice President of Corporate Partnerships Amy Sprangers. "Windermere's brand and values align perfectly with our commitment to this region. It is wonderful that this partnership will make a positive impact on homeless youth throughout the Seattle area."
GO HAWKS!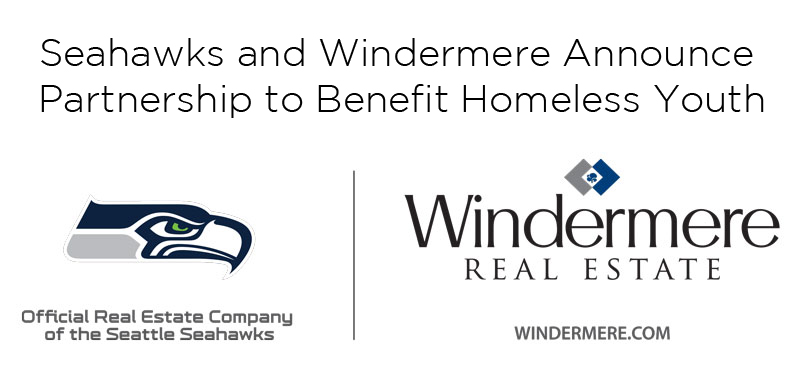 Posted on August 23, 2016 at 10:46 pm
Jackie Syvertsen
|
Category:

Bainbridge Island Real Estate, Bainbridge Island Real Estate Statistics, Newsletter, Uncategorized
|
Tagged

98110 Real Estate, 98110 Real Estate Sales, 98110 Real Estate Stats, Bainbridge Island, Bainbridge Island Real Estate, Bainbridge Island Real Estate Sales, Bainbridge Island WA, Jackie 98110, Jackie Syvertsen, Seattle Seahawks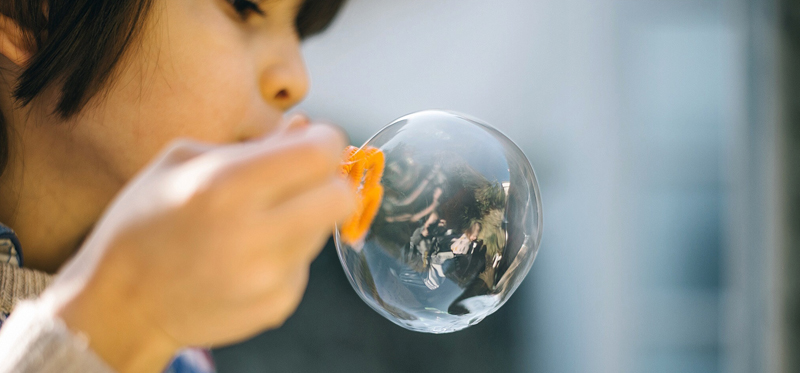 Summer Day Camps 2016
Summer time is quickly approaching and suddenly that old feeling of dread and/or panic sets in… the kids are going to be home with nothing to do.
Bainbridge Island has a myriad of opportunities for children of all ages to learn and have fun this summer while school is out.
Islandwood Summer Day Camps invite children to open their imaginations in rich natural settings. They offer day camps for children from Pre-Kindergarten through the 9th grade.
The Bainbridge Island Metro Park & Recreation District offers a wide variety of classes and programs for children of all ages, all summer long. To download the full catalog for the entire summer of 2016 offerings click HERE.
Hazel Creek offers a Summer Camp programs for younger children including swimming lessons and horse back riding.
Do your children enjoy soccer? Bainbridge Island FC offers summer camps for children starting as young as 3 years old!
KiDiMu welcomes every child and family to explore and learn through interactive play. This year they are offering summer camps during July 2016 and August 2016.
Ok, it isn't a summer camp but it surely is not to be missed. The Grand Old Fourth has been Bainbridge Island's biggest party for 48 years with a mile-long hometown parade, street fair with more than 100 booths including 30 food vendors, live music, kids' entertainment and games, pony rides, beer and wine garden, classic and electric car show, family fun run, pancake breakfast topped off with fireworks over Eagle Harbor at dusk. Admission is free and your entire family will love it!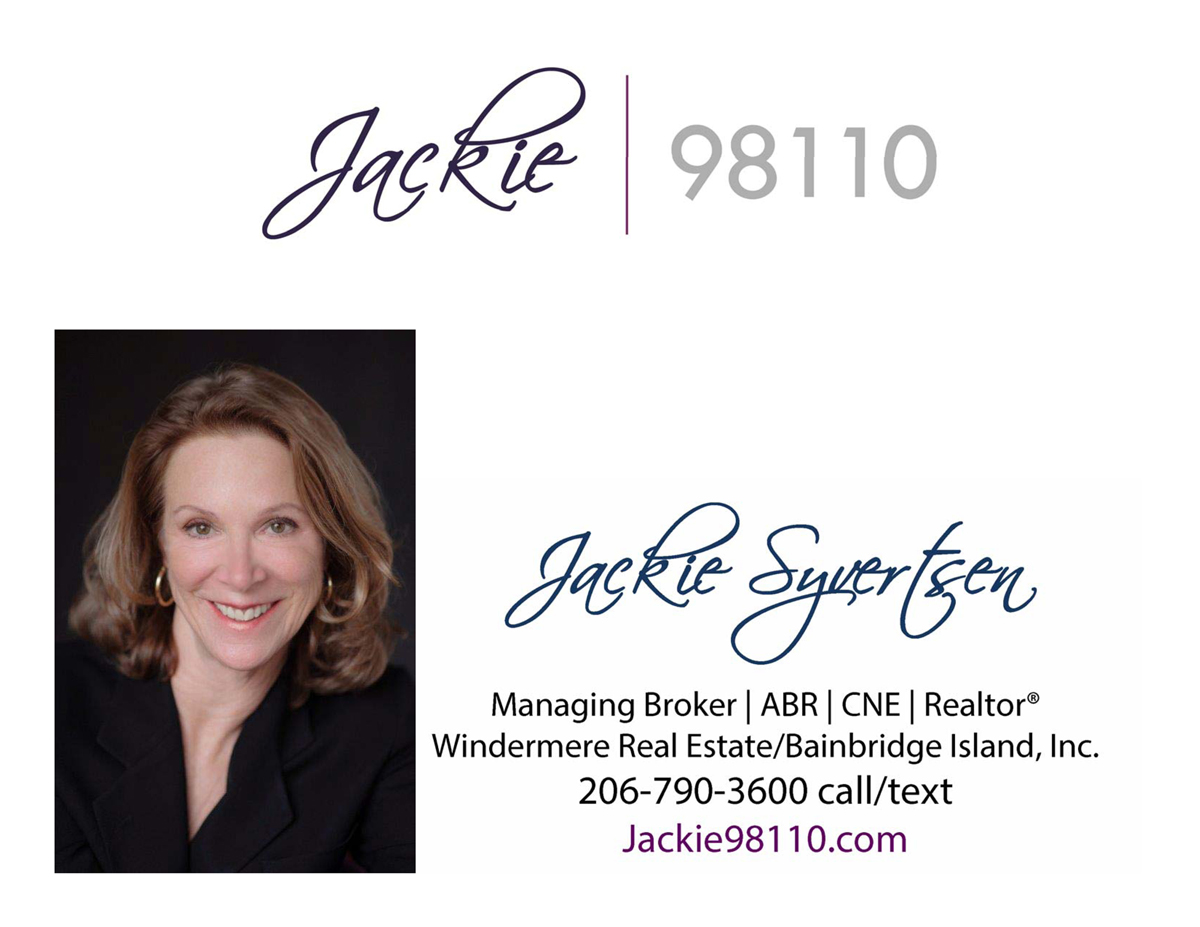 Posted on May 25, 2016 at 10:43 pm
Jackie Syvertsen
|
Category:

Bainbridge Island Real Estate, Fun Things to do on Bainbridge Island, Holidays on Bainbridge Island
|
Tagged

4th of July Parade, 98110 Real Estate, 98110 Real Estate Sales, Bainbridge Island, Bainbridge Island Parks and Recreation, Bainbridge Island Real Estate, Bainbridge Island Real Estate Sales, Bainbridge Island Summer Camps, Bainbridge Island WA, Fourth of July Parade, Islandwood, Jackie 98110, Jackie Syvertsen, KidiMu, Kids on Bainbridge Island, Summer on Bainbridge Island
Who says you can't have it all? This charming standalone townhome offers a main floor master plus so much more – in easy reach of everywhere you want to be.
Open Sunday, May 22nd from 1pm to 4pm!
For more information on this home, please click HERE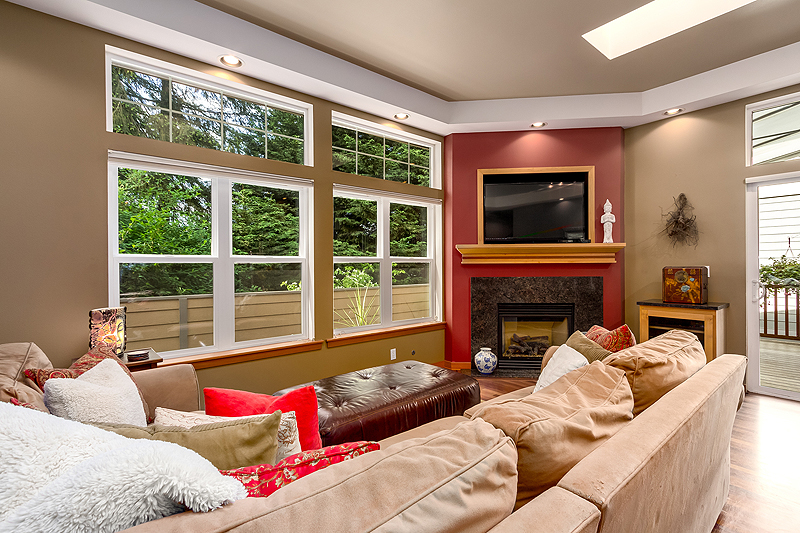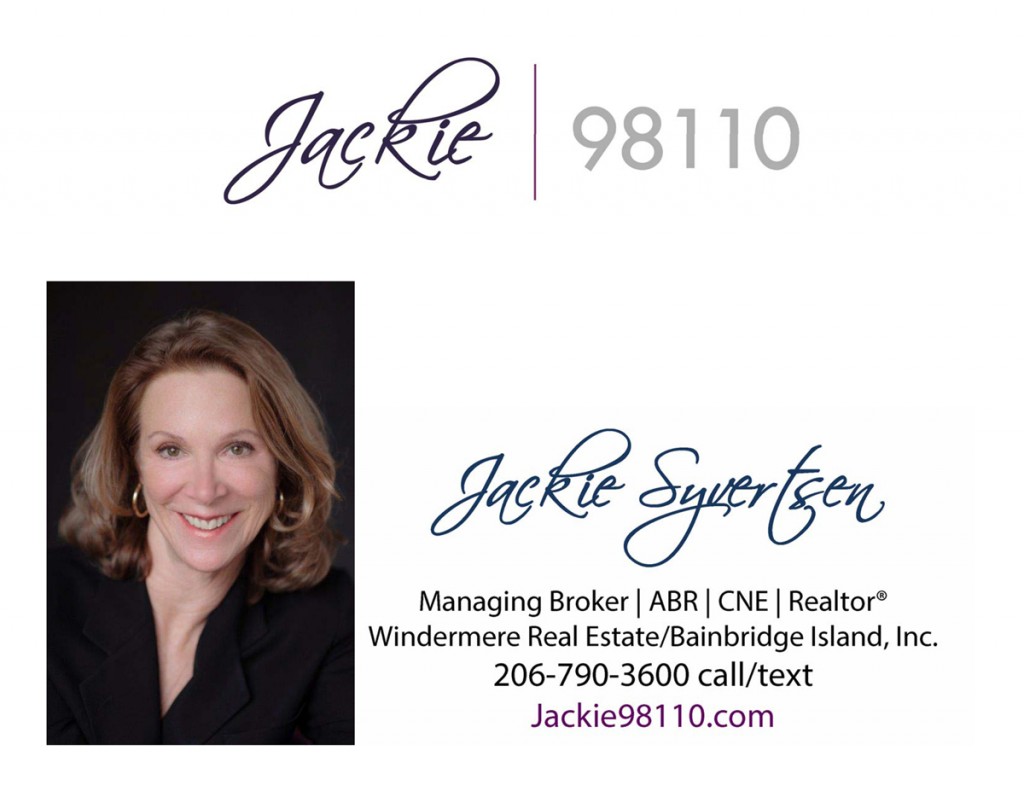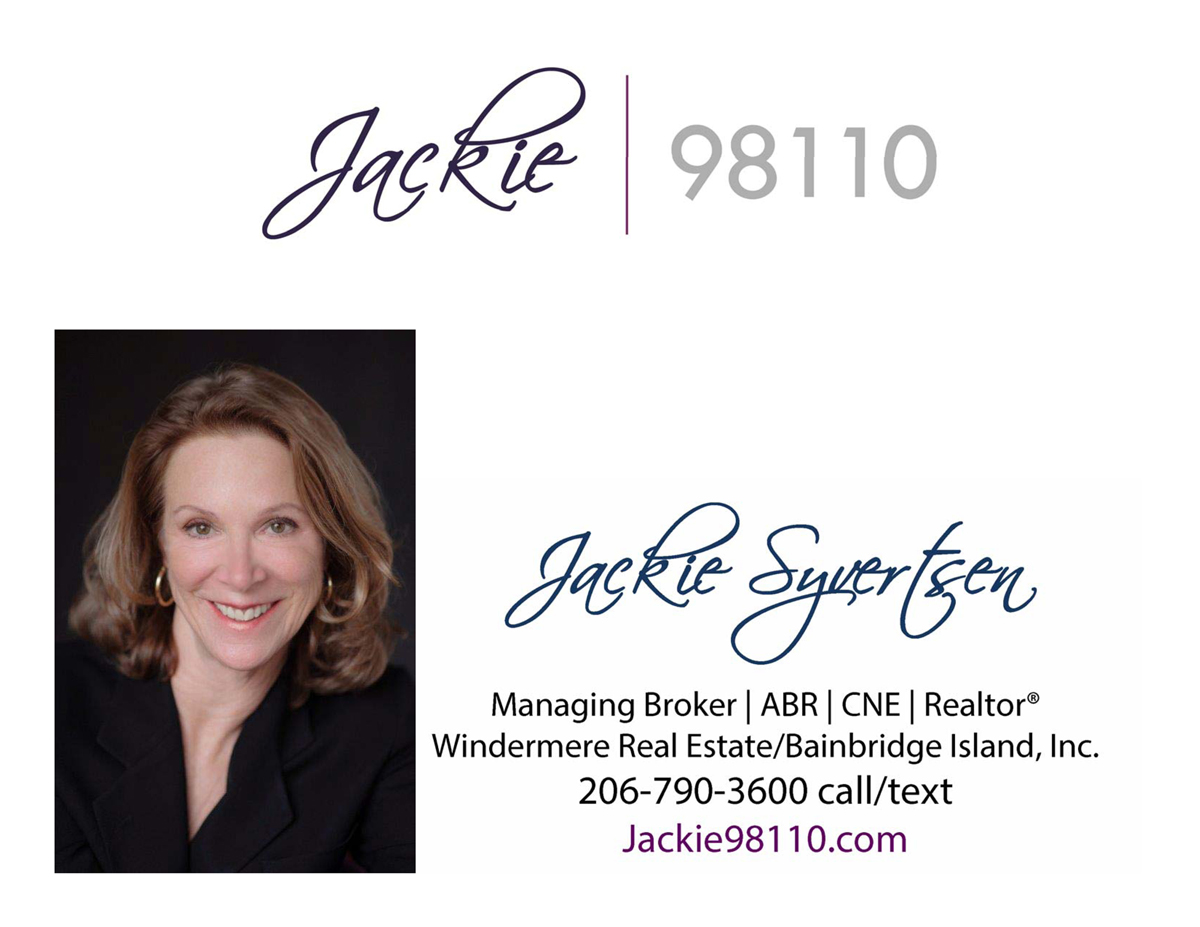 Posted on May 19, 2016 at 3:44 pm
Jackie Syvertsen
|
Category:
Bainbridge Island Real Estate
|
Tagged

98110 Real Estate, 98110 Real Estate Sales, 98110 Real Estate Stats, Bainbridge Island, Bainbridge Island Real Estate, Bainbridge Island Real Estate Sales, Bainbridge Island WA, Jackie 98110, Jackie Syvertsen, Winslow
Open Sunday May 15th from 1pm to 4pm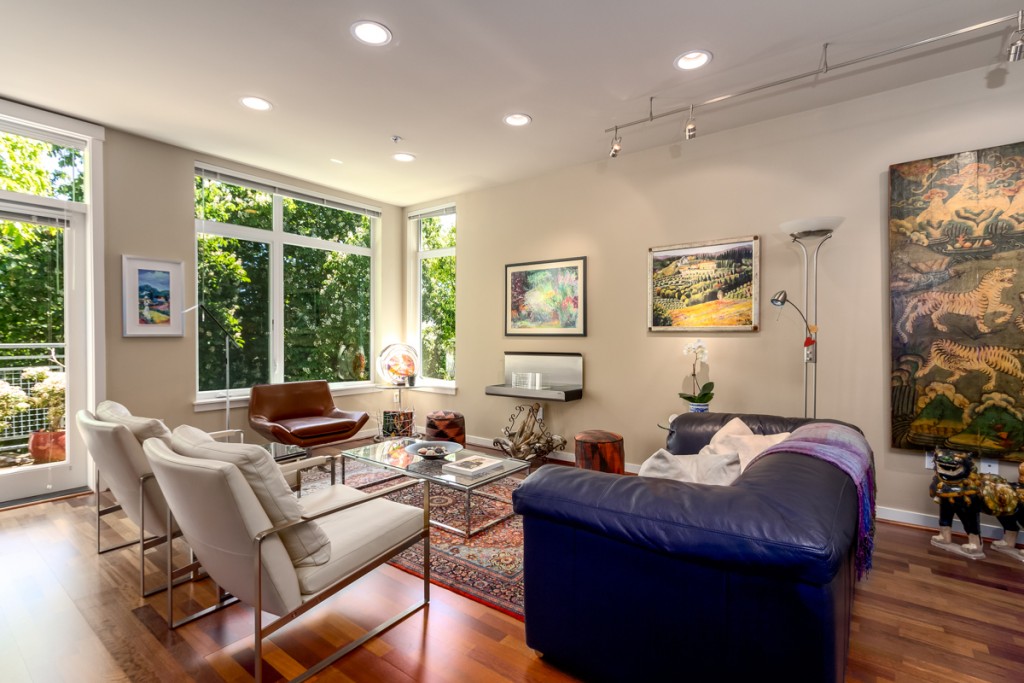 Posted on May 12, 2016 at 9:23 pm
Jackie Syvertsen
|
Category:
Bainbridge Island Real Estate
|
Tagged

98110 Real Estate, 98110 Real Estate Sales, 98110 Real Estate Stats, Bainbridge Island, Bainbridge Island Real Estate, Bainbridge Island Real Estate Sales, Bainbridge Island WA, Jackie 98110, Jackie Syvertsen, Winslow Way